Pros And Cons Of Buying A House During A Pandemic
4 min read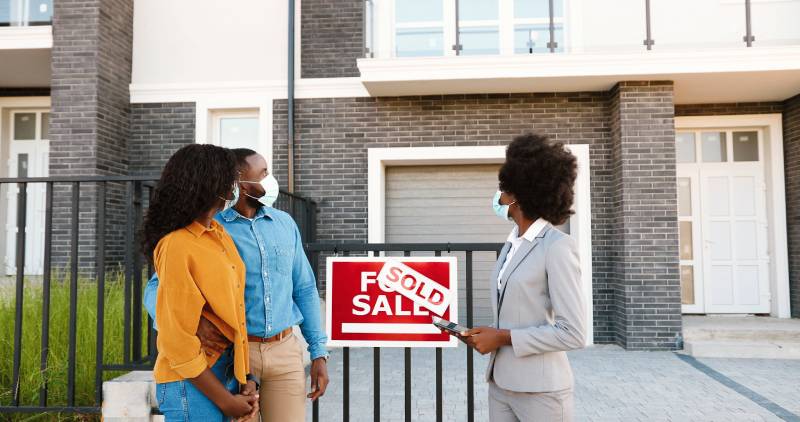 If you had intended to buy a house in 2020, the pandemic could have thwarted your plans. But in a pandemic, you can still proceed to accomplish your goal. To begin with, you need to decide whether purchasing a house now would be a good investment. You're going to answer the question of whether buying a home in a pandemic is an excellent time with the current economy.
A variety of opinions exists on whether or not it's the best time to invest in a in a real estate property. In the end, it's up to you to decide on what's suitable for your present situation. In any case you want to weigh your decision further, below are list of the pros and cons of buying a house during this pandemic outbreak.
Pros:
1. Lower House Prices
Everywhere in the globe, the pandemic has caused many people to experience financial difficulties, such as losing jobs. A lot of goods and products prices have also declined, including real estate properties. Hence, it becomes easier to find affordable deals. For example, if you would love to live in a growing state like Florida you might be interested in browsing Windermere Homes, and other real estate companies to study the market.
Price drops can be attributed to several factors, including:
The fear that the borrowers will not be able to make mortgage payments
Fewer auctions and inspections were conducted due to social distancing,
The auction clearance rate has declined, meaning fewer homes were sold.
2. Virtual Home Buying
The pandemic has introduced an adaptive way to continue the market for real estate through home buying despite the ongoing global threat. Due to the viral spread, people are prompted to stay at home and avoid traveling outside their borders. If you're looking for Orlando Homes for sale, but you're in a remote area outside Orlando, the distance may hamper your home buying plans. However, this shouldn't be the case as you'll still be able to view houses and apartments at your convenience.
Real estate agents often make virtual tours available on their websites. Virtual tours and virtual open houses help you get a realistic picture of what properties are like. You can then click through all the details of the home that are important to you. You tour homes virtually, which gives you the chance to see many more houses than if you had a one-day house hunting experience with your broker.
3. Decreased Mortgage Rates
Mortgage interest rates on 30-year fixed-rate loans fell below 3% for the first time in many years, and rates have stayed low since, making securing a home loan a great opportunity. This may be an opportunity to slash your interest charges on your loan, thus keeping your monthly repayments down. You may want to buy a home right now while this trend lasts, so you may be able to save.
The best mortgage rates are usually tied to credit scores. Mortgage rates for investment properties are slightly higher than rates for primary homes. However, rates usually depend on the qualifications and the loan company.
4. Decreased Buying Competition
Buying a house in the time of Covid-19 lessens the competition in house buying. You might find finding your dream house in your preferred location easier. Some potential house buyers, due to the pandemic, have decided to stay out of the market despite the high demand for places.
You could take advantage of the low market price and purchase a house just before other buyers begin looking again. Because of this, you'll not have to compete with offers for homes from other buyers.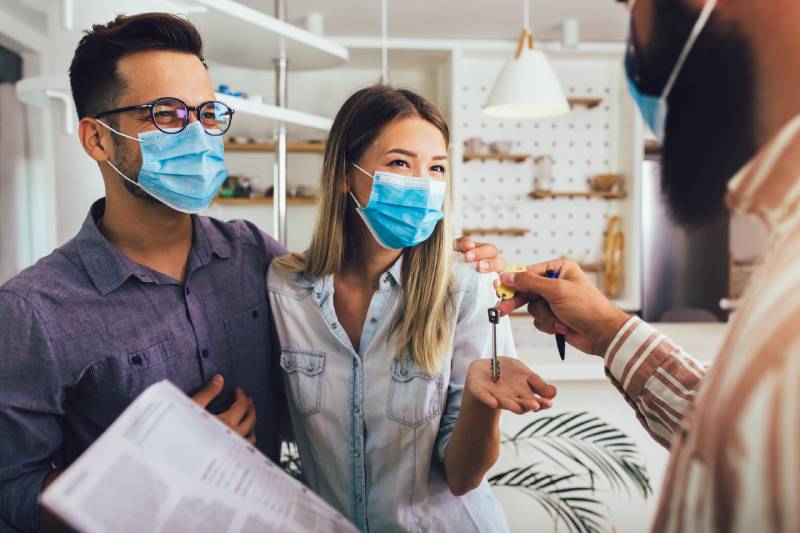 Cons:
1. Unstable Finances
Employee layoffs caused by the coronavirus are at their highest rate this year. The financial hardships of many potential homebuyers have deterred them from investing in property. Therefore, most have opted to hold off on this decision. For some people, they result in focusing on home renovations instead of buying a new property.
You may not be able to buy a new house if you're currently financially unsecured. The mortgage, property taxes, and homeowner's insurance are associated with a home loan, so you're responsible for these costs once you sign them. If you're hesitating due to financial reasons, it wouldn't hurt to follow your instincts.
2. Logistical Challenges
It may not be in your best interest to leave your house to talk to a home seller face-to-face nowadays due to the pandemic. However, if you do, you must maintain social distance to prevent the virus from spreading.
A buyer will usually go to the listing home often and interact face-to-face with many homeowners and sellers. The social distancing rules have hampered the entire process, and home sellers canceled open houses and walkthroughs. Visitors are not allowed access to the seller's homes since they live in them. Virtual house buying has not secured a foothold with every potential homeowner.
Conclusion
As a result, buying a property these days entail both good and bad points. It however, shows more advantages since you can buy a house with lower prices, decreased mortgage rates, and lesser buying competition. Although you need to assess your finances thoroughly first before jumping into a purchasing decision, you'll be able to select your dream house by practicing social distancing when making house tours or simply make use of virtual tours offered by house owners.