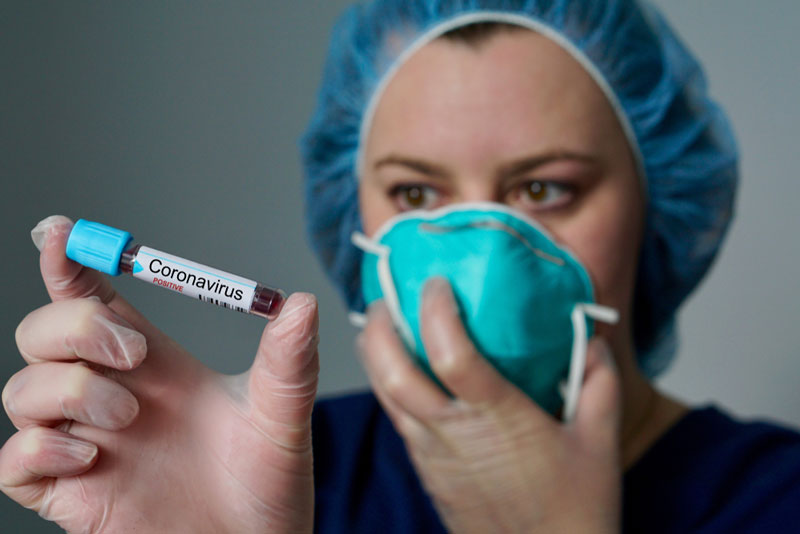 We live in an age of simple travel. The ability to grab your passport or ID, travel to your nearest train station or airport, and take the next journey out to wherever.
Whether it's a short hop over the neighboring border, a weekend in a quaint caravan park in Warwickshire or longer holidays further afield, for many developed countries, we get to enjoy the benefits of low hassle travel whenever the feeling takes us.
However, things are changing and although the likes of Brexit have influenced many changes, the greatest threat is currently due to coronavirus, which can develop into a disease recently named as COVID-19. While countries all across the world are putting emergency restrictions in place from closing public attractions and spaces to canceling events and reducing the amount of public transport available, the impact this could have on our ability and freedom to travel could be a lot worse than they currently anticipated.
The Previous Effect on Travel
This isn't the first time the world has faced a fast-spreading illness that causes fatalities and a similar epidemic was faced when another coronavirus originated disease, SARS (Severe Acute Respiratory Syndrome) started spreading through the public in 2003. Although SARS only caused 916 deaths worldwide, the impact of SARS was certainly felt, with the total amount of international passenger traffic dropping by just over 2.5% in the first four months of 2003. Travel to Asia Pacific countries dropped more dramatically with all leisure traffic reduced by as much as 50% in March and April of 2003.
Travel between countries is considered one of the greatest spreaders of disease and by limiting it we can significantly reduce how fast and far a disease spreads, reducing the total amount of fatalities and making it easier to cope with the number of infections.
What Was Different Between Then and Now?
SARS and COVID-19 are quite closely related with the entire genome (the code that makes up living beings) of SARS-CoV-2 (COVID-19) sharing 86% similarities with SARS-CoV (SARS) but differ in several ways. Most notably, SARS had a much shorter incubation period before symptoms became apparent, on average 8-10 days after infection. This allowed communities and countries to react much quicker to the spread of SARS, interrupting all human-to-human transmission within 8 months of the outbreak and bringing an end to the potential epidemic. Currently, we are almost 3 months gone since the initial outbreak of COVID-19 with almost 122,000 confirmed cases and over 4,000 deaths.
One key difference is the sheer amount of people on the planet, particularly in densely populated areas such as China. Between 2003 and 2019 the population increased from 6.36 billion in December 2003 to an incredible 7.7 billion people as of December 2019. Additionally, due to the longer incubation time, approximately 14 to 20 days, it has been harder to keep track of potential infections and stop the spread before it gets out of control.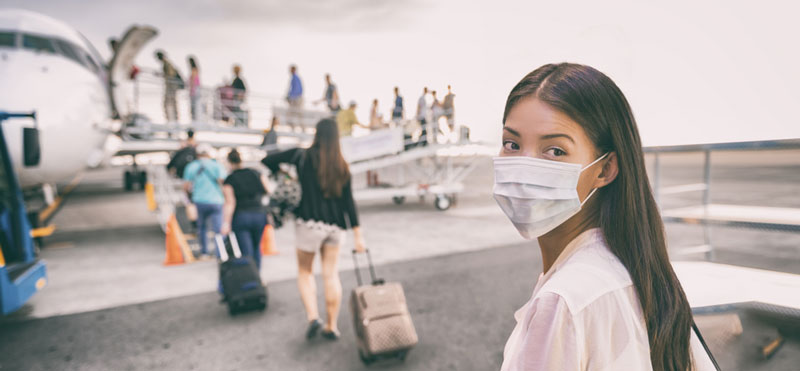 What Can We Do?
Self-isolation and working from home are the two key recommendations (outside of practicing good hygiene) to prevent the spread of disease and reducing human to human contact wherever possible. Unfortunately, this is proving difficult at the moment with governments worried about the economic impact and sadly, many parents disagreeing with the closure of schools, even temporarily for deep cleaning. However, there is an increasing number of events being cancelled around the world, including GDC, one of the largest Game Development Conferences that welcomes tens of thousands of visitors and continues to grow year on year.
Further to this, misinformation around the disease and its ability to spread are creating fear and panic in communities making things worse than they need to be, for example, the toilet-roll shortages that are currently plaguing Australia and the UK. People need to inform themselves and accept that for a time, we do need to isolate and stay away from others and parents need to better educate their children about the importance of hygiene more than ever.
What Does the Future Hold?
For now, it is difficult to say what will happen as the number of confirmed cases continues to increase around the world but fortunately, there are plenty of people that have already had and recovered from coronavirus. Medical centers are also working around the clock to find ways to reduce the spread of the virus and potentially produce a vaccine that will help to save lives.
We can just maintain what is in our control, keeping our hygiene standards high, considering others before 'bulk-buying' especially items like toilet rolls and hand sanitizers, and holding people accountable. That's not to say start arguments with anyone in the street but remind people to wash their hands, be considerate of others, educate others on proper hygiene and look out for each other. Selfishly putting yourself and your family above others won't help you when the rest of the community turns its back on you when you or your children are in need of help.
Whether there's a threat of disease or not, if anything can come out of this it is learning to be more considerate and compassionate for each other regardless of history, background, and current status.