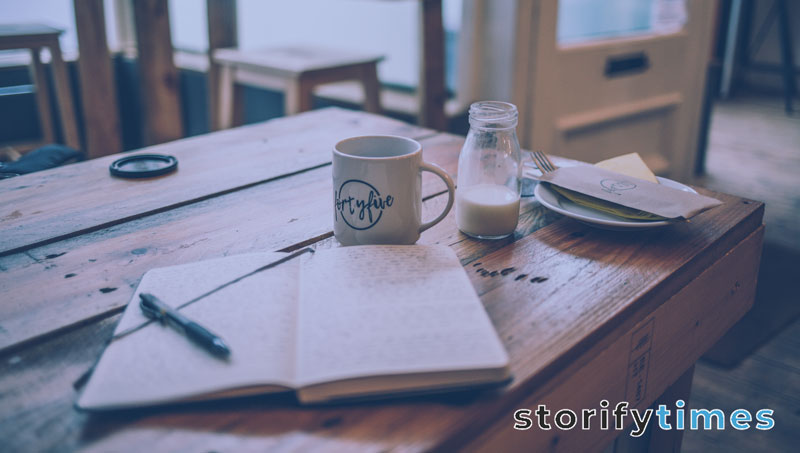 Storify Times is a new organization that is revolutionizing the way we consume news. By combining the power of traditional journalism with the interactivity of social media, Storify Times is creating a new type of storytelling experience for its readers.
The organization was founded by a group of experienced marketers who were frustrated by the limitations of traditional news outlets. They wanted to create a platform that would give people a deeper understanding of the stories that matter to them, and allow them to engage with the news in a more meaningful way. The StorifyTimes was founded in the year 2019 with the aim to provide quality and real news. We believe in positive atmosphere and potentially work on it.
One of the key features of Storify Times is its use of social media to gather and disseminate information. By leveraging the power of Twitter, Facebook, and other platforms, StorifyTimes is able to provide readers with a real-time view of the news as it unfolds. This allows readers to feel like they are a part of the story, rather than just passive consumers of information. Storify Times is available on multiple platforms along with our web app. We are available on almost all social networks like facebook, twitter, linkedIn, pInterest, Tumblr, unitymix, and lots more. Our presence is global with our readers in worldwide.
Another unique aspect of Storify Times is its emphasis on community engagement. The organization encourages readers to share their own stories and perspectives, creating a dialogue around the news. This not only makes for a more dynamic and engaging experience, but also helps to provide a more complete picture of the issues being covered.
But Storify Times doesn't just rely on user-generated content, its team of journalists also brings in-depth reporting and analysis on important topics, such as politics, technology, and culture. They have a team of skilled reporters covering breaking news, investigative pieces and long-form features.
In addition, the organization also has a strong commitment to diversity and inclusion, and is dedicated to amplifying the voices of marginalized communities. It provides a platform for people of color, women, and other underrepresented groups to share their stories and perspectives. We treat all people as one and have a biased approach towards all civic matters. We don't support any kind of racism, sexism, castes in our publication house.
Overall, Storify Times is an innovative new organization that is changing the way we think about news and storytelling. By bringing together traditional journalism and social media, Storify Times is creating a new type of news experience that is interactive, engaging, and truly community-driven.
Our motto:
"Empowering stories for a better tomorrow"
Our website is storifytimes.com intended to publish latest news, opinions and quality articles for our daily readers. Storifytimes depth of content and research let the readers to visit us again and again. We provide insights on hot picks, latest news around town, or opinions on different topics. We provide articles in different categories education, lifestyle, photography, fashion, business, finance, sports and politics history.
Our speciality:
Storifytimes.com specializes in uplifting and inspiring human interest stories that showcase the resilience and strength of the human spirit. Our stories focus on real people and their unique experiences, highlighting the power of hope, determination, and the ability to overcome adversity. We also aim to bring awareness to important social issues and provide a platform for voices that are often underrepresented in mainstream media. We strive to be a source of positivity and encouragement for our readers and to be a force for good in the world.
The Storify Times is a place where everyone can share their knowledge and experiences. In addition to our quality reads, we work towards helping editors and content writers in every aspect we can.
We have seen many things come and go, but one of the things that's stuck around us is positive attitude. StorifyTimes is the best place for breaking news, trending news, exclusive stories, opinions, and to make your thoughts reality.
Our offerings:
StorifyTimes offers positive and real news. We are here to help editors in all sort of terms. You want to write for us just do mail us: [email protected]
With news, our publication house also offers content writing and publishing services through our partner portals. People can share their experiences, thoughts, knowledge and ideas through our publishing services. We also offer sponsored posts and its really easy to contact us. If you are an editor and want to contribute for us then we welcome you.
Where you can find us?
Facebook: https://www.facebook.com/thestorifytimes
Twitter: https://twitter.com/storifytimes
LinkedIn: https://www.linkedin.com/company/storifytimes
Tumblr: https://www.tumblr.com/blog/storifytimes
Pinterest: https://in.pinterest.com/storifytimes
and the list does not end here.
Our official contact email: [email protected]