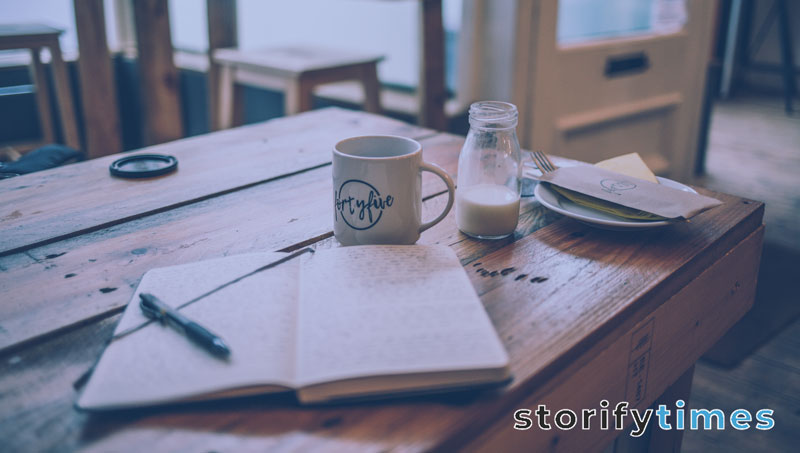 StorifyTimes is founded in the year 2019 with the aim to provide quality and real news. We believe in positive atmosphere and potentially work on it. StorifyTimes is available on multiple platforms along with our web app, we are available on almost all social networks like facebook, twitter, linkedIn, pInterest, Tumblr, unitymix, and lots more. Our persence is global with our readers in worldwide. We treat all people as one and have a biased approach towards all civic matters. We don't support any kind of racism, sexism, castism in our publication house.
Our motto:
Our website is storifytimes.com intended to publish latest news, opinions and quality articles for our daily readers. Storifytimes depth of content and research let the readers to visit us again and again. We provide insights on hot picks, latest news around town, or opinions on different topics. We provide articles in different categories education, lifestyle, photography, fashion, business, finance, sports and politics history.
Our speciality:
The StorifyTimes is a place where everyone can share their knowledge and experiences. In addition to our quality reads, we work towards helping editors and content writers in every aspect we can.
We have seen many things come and go, but one of the things that's stuck around us is positive attitude. StorifyTimes is the best place for breaking news, trending news, exclusive stories, opinions, and to make your thoughts reality.
Our offerings:
StorifyTimes offers positive and real news. We are here to help editors in all sort of terms. You want to write for us just do mail us: [email protected]
With news, our publication house also offers content writing and publishing services through our partner portals. People can share their experiences, thoughts, knowledge and ideas through our publishing services. We also offer sponsored posts and its really easy to contact us. If you are an editor and want to contribute for us then we welcome you.
There are some set of guidelines regarding sponsored posts that we follow:
Content should be original and plagiarism free.
Quality really matters for us.
Content should not have grammatical errors.
Length of content should be 800 words or more than 800 words.
Content should be spam free, there should not be any spam outbound links.
We only offer paid sponsored posts.
For prices related query, contact on our official email: [email protected]
Our other offerings include feature posts, multiple feature posts, author account (After 5 Guest Posts at least)
Where you can find us?
Facebook: https://www.facebook.com/thestorifytimes
Twitter: https://twitter.com/storifytimes
LinkedIn: https://www.linkedin.com/company/storifytimes
Tumblr: https://www.tumblr.com/blog/storifytimes
Pinterest: https://in.pinterest.com/storifytimes
and the list does not end here.
Our official contact email: [email protected]