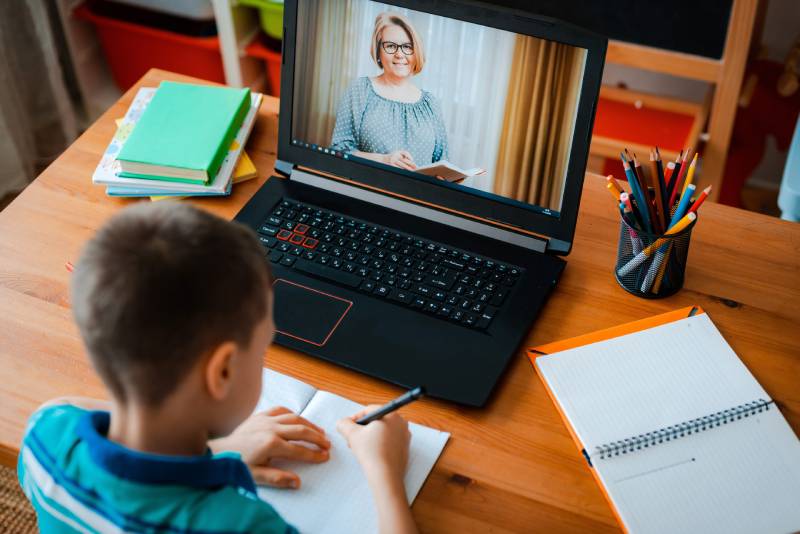 Covid-19 has changed the way we live. This pandemic has opened and closed many things for people all over the world.
Speaking of academics, nowadays, it's common to do online classes instead of the traditional way, considering that the risk of contracting the virus is higher when you interact with more people in various ways. Schools have been adamant about opening up their doors before a massive vaccination.
Dubbed as the new normal, online schooling has enabled students and teachers to accomplish education-related activities without seeing one another in person. There's now a lot of online partners for academic success, guiding students in their school work. But, the most critical aspect is how schools help their online students achieve their goals considering the current state.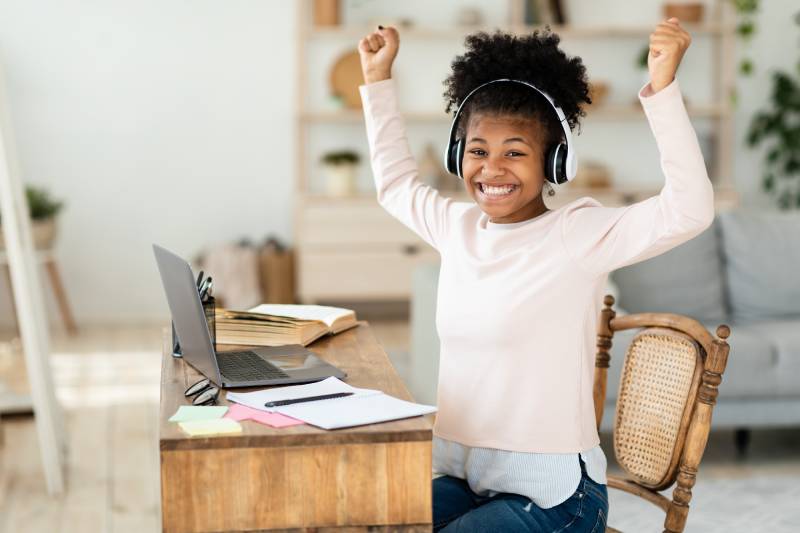 Here are some ways schools are helping online students achieve their goals:
1. Creating Space for Creative Works
Due to the lack of a traditional instructional process, schools have offered classes that incorporate creativity in acquiring education. Most schools work toward unleashing students' talents like storytelling, reporting, video-making, and other activities.
While some students may find it hard to display their capabilities without in-person interactions, they discover other skills through online education. Online schooling also involves determining solutions by themselves without the usual readily available teachers to guide them. In this way, the school devises ways to include problem-solving activities in the regular classroom set up as a space for creativity.
2. Offering Flexible Hours
Schools have been closed for almost a year now, with more than a billion students affected. While most schools operate the whole day, they cannot do the same in online schooling. It also poses a lot of stress and anxiety to students, teachers, and parents alike to be always online every day. Schools offer flexible hours by uploading instructional videos that students can consult like in a classroom setup.
Understanding that the situation is vastly different from the pre-pandemic period, this is also a chance to revamp some outdated academic practices like whole-day schooling, giving more time to create and develop things on their own rather than caging students in the lecture room. The offers of flexible hours also help students adjust to their environment.
3. Engaging Students in At-home Physical Activities
Physical activities are essential more than ever, knowing that there's a virus spreading and that we need to boost our immune system to protect ourselves. However, due to online classes' nature, most of the students sit down with their eyes glued on their screens more than ever, something that our gym teachers are worried about.
Engaging students to do physical activities while at home is one of the most critical roles the school plays. These activities are not done for the sake of doing it, but also for stimulating the mind to help students in academic success while combatting stress and anxiety.
4. Developing Online Collaborative Projects
Teamwork became more challenging than ever, considering students cannot physically meet with one another to do collaborations. But, schools make sure that this is not left out while doing online education, developing activities and projects students can do with one another without leaving their homes. There must be interactions among students for their holistic growth.
Some of these activities require students to talk with their classmates and other students in getting information, developing solutions, and creating works of art. They will be able to simulate life outside of the home by merely interacting with those who don't live with them, boosting their confidence and motivation in their studies.
5. Reducing Screen Time
It's not the best for our health, but we have increased the amount of time we're on our computers and phones. Some students have been showing fatigue and stress from the constant screen time, much like their adult parents. It's heartbreaking to see students' break down due to the amount of schoolwork they need to do online which has previously been their entertainment source.
Some schools recognize that it's not healthy for students to be always in front of the screen that they develop educational activities away from the screen. Educators must realize that it helps students if the time dedicated in front of the screen for online school works is reduced, letting the latter interact with the outside environment.
6. Working with Parents
For students to survive online schooling, the schools must keep in touch and work with their parents. As parents became the surrogate teachers for their children, schools need to make sure that they're updated on the latest academic activities and the modes wherein the students are allowed to do work.
While it does not mean that the parents will be replacing the teachers, they should be working as partners in empowering the students to learn more and better despite the change of instruction modality.
7. Tutorial Sessions
Teacher consultations are necessary for a student's life, but students cannot personally check-in with their teachers due to the pandemic. While they can do it online, the response usually depends on the teachers' load and may not be in real-time. Schools have developed a system of tutorial sessions wherein there is a window of time students can still get in touch with their teachers to ask them questions regarding classroom topics.
These tutorial sessions also enable teachers to focus on subjects that they're most confident with, with other teachers handling other more comfortable subjects. These sessions help students to understand topics better and have a deeper appreciation for the things they're learning in class.
8. Training to Plan and Organize
One of the best by-products of the online learning setup is that schools are helping students learn to plan and organize themselves. These vital skills have been largely overlooked and underappreciated until adulthood. They're essential in achieving academic success, which can now be done by relying on the children's abilities to determine and prioritize. Schools help their students by making sure that they plan and organize their academic activities.
Conclusion
While schools are also adjusting to the times, they try their best to enable distant learners to fulfill their academic requirements, but with less stress and anxiety. As students go through online learning, their schools make sure that they get the best from the materials and systems they're still trying to develop. The ways schools are helping online students achieve academic success may become part of the new normal, leading this generation of self-reliant and productive individuals to the future.