The Benefits of a Career in Healthcare
5 min read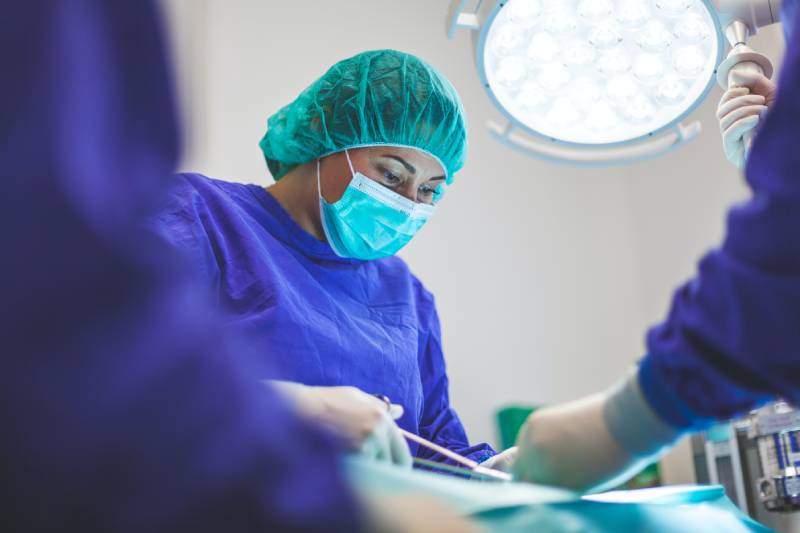 When it comes to choosing a career, there are many factors to consider. You want a job that will pay enough to allow you to live comfortably, a job that can offer stability. You also want to choose a path where there is room for progression, and most importantly, a career that you are passionate about and can be proud of. While there are numerous career paths to choose from, working in healthcare can be an incredibly fulfilling direction to take. If you have been thinking about whether or not to pursue a healthcare career but aren't sure if it will be right for you, below are some great benefits to this kind of career that might help persuade you to pursue one.
There is a Lot of Variety
When thinking about a healthcare career, the first roles that come to mind might be a doctor, nurse, or another patient-facing job. These are very popular choices for those who are seeking a job in the healthcare sector, but there are far from being the only options available to you.
There is a lot of variety when it comes to healthcare careers, including research-based roles and even business administration or management if this is more suited to your personality and aspirations. Take the time to look into the various career paths that you could follow in healthcare before you make your decision – you might be surprised to find a role that you never knew about that would be perfect for you.
Plenty of Opportunities to Learn
Technically, any career path can provide you with opportunities to learn, but some will require you to have a particular knowledge more than others. For most roles in healthcare, you will need to have a college degree in a relevant field to get considered for even entry-level roles, so if you are someone who loves to learn and you're up for this challenge, it could be an ideal career to pursue.
The idea of returning to college or studying at that level at all can be off-putting for some, but not necessarily because they don't want to study; rather, they have other commitments in life that make it hard to attend regular classes. If this is your position, other options for you will make taking a college course much easier. Online degree programs are available and offer the same quality of education but with much more flexibility. You can click here to see an example of an online nursing degree if this is a job you're interested in pursuing or search for other courses that are more relevant to your ambitions in healthcare.
It's Rewarding
No matter what path you choose to pursue in healthcare, every single role within the industry is invaluable and does something to contribute to the progression of medicine and treatments all over the globe. Whether it's a patient-facing role, research, or helping to manage healthcare centers, all of these things are essential elements that keep the healthcare system moving forward. This is an incredible thing to be a part of, which makes healthcare jobs very rewarding. You can take pride knowing that every day you help make things a little bit better for other people and enjoy your career.
Career Stability
One of the main things people are concerned about when it comes to their careers is how stable it is. There are a lot of exciting career paths out there, but not all of them can guarantee that they will be there for you ten years down the line. A lot of the time, this is due to consumer demand and the ever-changing landscape of society, what is currently on-trend, and so on.
Yes, these careers might sound exciting and appealing at the time, but no one wants to put years of hard work into a role only to find that it has become irrelevant and that they have to retrain for something else. While healthcare might not sound as glamorous as other pursuits, these jobs will always be necessary, with perhaps even new roles being formed as the industry develops. If you want to make sure your career is a stable one, healthcare is one of the most stable industries you can get into.
Demand
As well as having comfort knowing your job will last, another perk of going into healthcare is that there is usually a consistently high demand for people in various roles. After taking the time and energy to complete your studies, you want to know that you can get your foot on the ladder career-wise and not have to spend years waiting around just to get an entry-level role. Although there might be a lot of competition for the role you're interested in, there will be plenty of job opportunities available to you, so if you are an excellent candidate, you shouldn't have to wait long before starting your healthcare career.
Good Salary
Money isn't everything, but no one can deny how important it is to earn enough to keep a roof over your head and live comfortably. This is another big benefit of pursuing a healthcare career, and the majority of roles can offer a good or even great salary as you move up the career ladder. Certain roles will, of course, pay more than others, but generally speaking, working in healthcare will be able to provide you with a regular, decent income so you can live well. 
It's Challenging
It's important to be challenged by your job role rather than working in a position where you coast along and have no opportunity to grow. Again, some roles in healthcare will be more challenging than others, but all of them will give you the chance to build your skill set and move forward in your career. If you're looking for a job that will push you, this is an excellent industry to get involved with. 
With so many roles in healthcare that are available, finding a career path that suits you shouldn't be too difficult. If you have been thinking about getting into healthcare but have been unsure, hopefully, these benefits will convince you that it is worth pursuing.