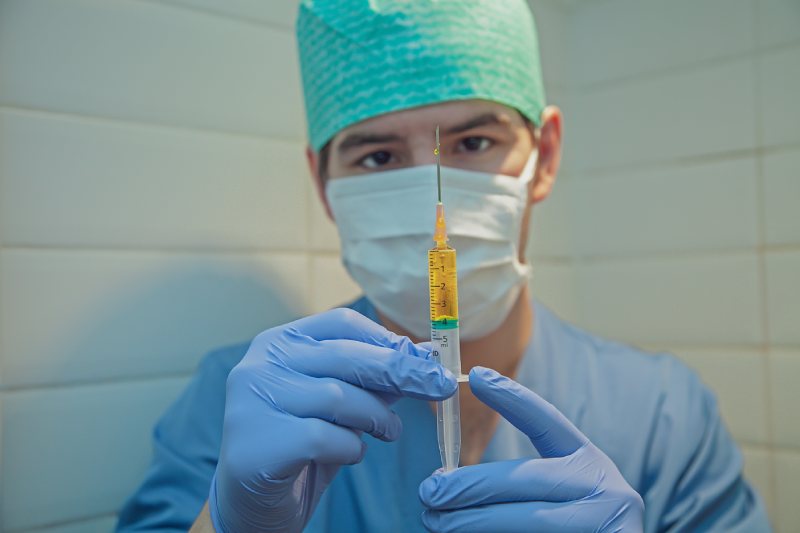 According to a report published by Nursing Times, a record number of students have been placed on nursing courses this year, including 30 percent more men than in previous years. Given that nursing is such a difficult and potentially dangerous profession to be in, especially in the current world climate, and given that there has been so much criticism of the remuneration for and general care of medical professionals it seems strange that now is the time that people are choosing to train as nurses.
However, there are also a lot of reasons why now is a great time to think about a career as a nurse.
Pulling together as a nation
Human beings are social creatures by nature. That doesn't necessarily mean that we love to socialize all the time, in fact, a lot of people find enforced socialization pretty exhausting! This means that we are naturally predisposed to try and do things for the good of our own species, based on whatever our own individual definition of 'good' is.
COVID-19 is a huge threat, and the desire to help protect people from it may be a huge draw for the record numbers of people embarking on new nursing careers, or returning to healthcare after having previously retired or changed professions. We feel a sense of duty to help one another in whatever way we can.
Rewarding career
Nursing can be an incredibly rewarding career. We like to feel as though we are making a difference with our daily work, and there are few professions where that can be felt so keenly as nursing.
It's also a career where each day will bring you a new challenge, and where your role can be completely different depending on where you work. For example, an ER nurse in a busy city hospital will likely have a fast-paced role that brings them into contact with a wide variety of different people dealing with acute and urgent issues. A nurse working in a health center in a small town on the other hand will likely have a role where they can get to know individual patients a little more intimately, and spend more of their time on health education and working with people to improve their lives than they do on dealing with acute illness and injury.
Nursing is a career with excellent job security which is one of the aspects that makes it so attractive. As long as there are human beings, we will need healthcare, so nurses will always be able to find work.
As soon as you complete your training you will be well paid, because even starting salaries for nurses are competitive. In May 2019, the median salary for registered nurses was $73,300. A nurse's salary will be impacted by the area of the country that they work in, as well as the type of facility. For example, a large city teaching hospital is likely to have higher salaries than a small-town health center. In 2019 the lowest paid nurses were receiving a salary of $52,080, whereas the highest paid were receiving $111,220.
Excellent prospects
Not only is nursing an excellent career choice, it's also one where it's possible to progress. Nurses are generally paid more as they gain knowledge and experience, so it's a career path where you feel as though you are being rewarded for your hard work.
If you want to progress further after becoming a registered nurse, one option is to continue studying and get a Doctor of Nursing Practice, which opens up new career opportunities at a level where you have the ability to shape nursing policy and be an active part of making patient care decisions.
It's now possible to study DNP programs online, which is great news for registered nurses who are already busy and don't want to have to think about allocating travel time and fitting in around a strict school schedule, as well as worrying about their day job and actually studying!
If you decide to pursue your Doctor of Nursing Practice, there are several tracks available to you:
Executive Nurse Leadership. This is the route for you if you want to become a leader at your organization, spending your time shaping healthcare policy and being involved in how newly qualified nurses are trained and mentored. You'll also be able to use your newly acquired data analytic skills to improve business decisions. The average salary for a nurse executive is $131,000.
Family Nurse Practitioner. Family Nurse Practitioners take a holistic approach to care, acting as a primary healthcare provider for patients of all ages. They spend their time not only diagnosing and treating illnesses, but also educating people on how to improve their lives and live healthily. The average salary for a Family Nurse Practitioner is $105,898.
Neonatal Nurse Practitioner. Neonatal Nurse Practitioners focus on providing care for infants for the first two years of their lives, focusing on preterm and sick infants. According to salary.com, in June 2020 the average salary for a Neonatal Nurse Practitioner was $124,756.
Nurse-Midwifery. Becoming a nurse-midwife is different to becoming a midwife. Certified Nurse Midwives (CNM's) provide health and wellness care to women, including family planning, gynecological check-ups and prenatal care. They also help to ensure that mothers deliver their children safely, by helping patients to manage labor and closely monitoring mom and baby throughout the process. They may also be involved with C-sections under the supervision of a physician. The Bureau of Labor Statistics reported the mean salary for CNM's as $108,810 as of May 2019.
Pediatric Nurse Practitioner. Pediatric Nurse Practitioners address the healthcare needs of children and adolescents, and follow a model of family-centered care. They provide care for pediatric patients with acute, critical or chronic illnesses in a variety of healthcare settings. The average salary for a Pediatric Nurse Practitioner is $121,659.
Nurse Practitioners have a great deal more agency when it comes to making patient care decisions than a Registered Nurse, and in some states they do not even need to work under the supervision of a physician. They can even set up a practice of their own, if running a business is something that appeals to them.