Why You Should Train to Be a Nurse
5 min read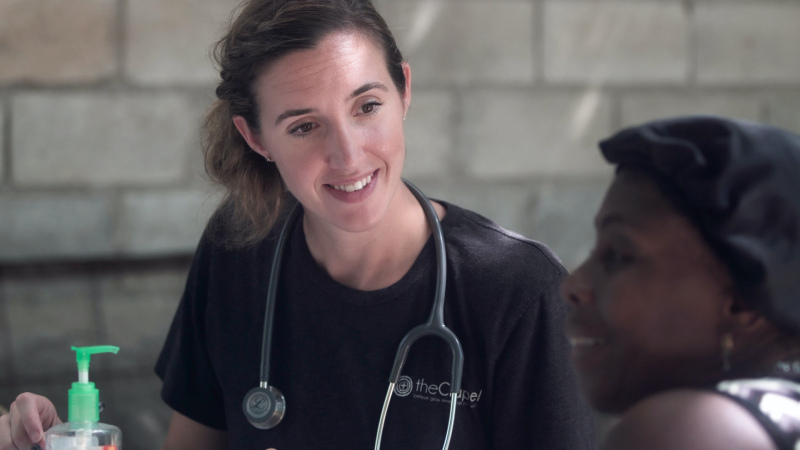 If you have ever thought about being a nurse, then what has held you back? What has stopped you from going all the way and getting qualified? Perhaps you had a family, or perhaps your priorities have changed over time. If you still feel that you have a lot to give and a lot to offer, why wouldn't you become a nurse? If you are still having reservations, then it is important to overcome these first and foremost, as they will do nothing positive for you. After overcoming your reservations, it is time to look at what you can get out of a nursing career.
Exciting and Fast-Paced Work
Being sat behind a desk for eight hours a day, five days a week is boring and mind-numbing for most people, and if you have had enough of the same blandness every day, then why don't you take charge and seek more exciting work that is conducted at a faster pace.
Nursing requires you to be on your toes each day, and if you enjoy the stress and pressure of working in a high-octane environment, then nursing is up your street. As well as being fast-paced nursing is also very exciting as you never know what the day will plan or where it will take you. If you live for excitement and thrills, then nursing is definitely a good option for you.
You Can Study Online
Learning is important in life, and learning should be seen as a positive experience that enhances your life. To become a nurse, you need a suitable education and isn't it great to know that you can do your BSN, or if you already have a bachelors, you could look at doing one of the top online MSN programs from the comfort of your own home, and at a time and pace that suits you. Isn't it good to know that training and studying to be a nurse can be done around your other commitments and lifestyle, ensuring that you do not have to make too many sacrifices along the way to get the rewarding and exciting job that you deserve?
A High Demand Job
If you want a high in-demand job, then being a nurse ticks this box perfectly well. Nurses at all levels are urgently required to fill gaps in the market and to take over from those retiring. Nurses are also in high demand to cope with expanding and growing populations. As nursing is a job that is in high demand, it is also one that provides a healthy financial remuneration package too.
Quite often, the financial perks of being a nurse can outweigh any minor negative points you may have uncovered or focused on earlier on in your journey. Of course, financial remuneration should not be your only reason for getting into nursing, but a good financial package always helps. When you get a good salary for your hard work, time, and effort, it definitely helps you work that little bit harder.
Making a Difference and Making an Impact
How many jobs make an impact and make a difference in people's lives? Nursing is one of those roles that can make changes and differences for patients now and in the future. When good care is given and received, then positive changes can be seen and implemented moving forwards. When you make an impact through nursing, you could positively impact the level of care a patient receives, or you could potentially inspire the younger generations to follow in your steps which is, of course, healthy for the economy.
Job Satisfaction
Saving a life, helping an addict through their recovery, or bringing a new life into the world are all things that give you job satisfaction as a nurse. As you spend around a third of your life at work, job satisfaction is important, and as it is so high within nurses, it is hard to overlook, and it is hard to match or even beat. When you have job satisfaction, you can then begin to focus on self-growth and development. Self-growth will help you be a better person, which will, in turn, impact your moods and your emotions. When you are satisfied and contented with your job, you can focus your attention on spending more quality time with friends and loved ones.
A Stable Yet Growing Industry
Having a stable job or career is important as it allows you to focus on other areas of your life. Nursing is a stable career, and the healthcare industry and sector are stable and growing too. There is always a demand for qualified nurses, and this could be permanently fixed hours, or it could be temporary, flexible shifts. The stability that you get from a career will allow you to focus on other areas of your life and will give you the opportunity to pursue other interests and hobbies which you may have been yearning to take up.
Opportunities for Career Growth
You may start off as a nurse, but that does not necessarily mean that you have to stay as just a nurse if you do not want to. There is lots of room within the healthcare industry for you to grow, develop and upskill to gain or choose a new specialty. For example, you could be a head nurse, or you could move into a consulting role. If you like to have plans and targets for what you would like to achieve within your career, then nursing is perfect for this as there is always space and scope for progression should you want it.
Ultimate Flexibility A misconception of nursing is that t is fixed and rigid working, which is simply not true. Lots of nurses work flextime and flex hours over a few days or spread out of the week. Within some nursing roles, you can even work one week and take the next week off, giving you freedom yet structure at the same time. Flexibility is great within the nursing profession as it allows you to manage and plan out your home and work life so that you can achieve as much of a balance as possible.