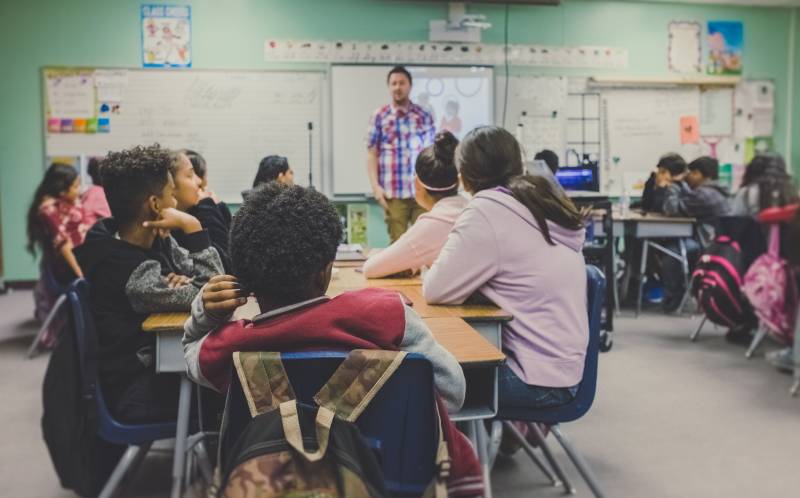 Many students consider traveling abroad in order to study there. Now, there are many countries with advanced educational systems that keep improving. If you are willing to study overseas and don't know where you would like to go, in this article you can find the top 10 most educated countries as well as tips on how to apply for an exchange program.
Top 10 most educated countries
In the modern world, education is one of the most important things in the lives of many people. Now, educational systems are changing, and many nations attempt to improve the level of education and its quality. In this list, you can read more about the most educated countries and their success:
Japan. The education system of this country is very different from the rest of the world. Around 40% of Japanese citizens obtain higher education, and this percentage keeps growing. Japanese educational system remains one of the most unique systems in the world.
The USA. Around 43% of Americans obtain higher education, and the United States remains in the top 5 OECD's list of the most educated countries. It is also a country where many foreign students come to study since there are many exchange programs sponsored by the government. American universities are believed to be the best educational institutions in the world.
Canada. This country has very impressive results when it comes to education: around 89% of the population obtain a secondary education. The Canadian education system is ranked as one of the best systems in the world, and many foreign students come here to get an education.
Korea. In Korea, approximately 98% of the population obtain secondary diplomas, while 68% of Korean citizens went to universities and received their degrees. The educational system in Korea is unique, and the percentage of people going to universities is higher than in many other countries.
Australia. The percentage of people who obtain tertiary education is similar to the results of the USA: around 41% of Australian citizens have graduated from universities. One of the reasons why this number is not bigger is because education in Australia is very expensive and many could not afford it.
Finland. This country is often listed as one of the most educated countries. 40% of the adult population obtains a higher education degree. Every year, the quality of Finnish education becomes better and better, and many nations are trying to repeat the success of Finland.
Israel. This is a country where the economic system is one of the most developed in the world, so no wonder why the educational system is advanced too. Around 43% of adults have at least one higher education degree.
The United Kingdom. This country has a rich history and one of the oldest educational systems as well as one of the most prestigious universities. 46% of the population obtains higher education.
Luxembourg. Even though this country is one of the smallest nations in the world, it's educational system remains one of the best. It is a very wealthy country, and around half of its population obtains higher education.
Norway. Even though universities in this country are not very big, still they offer high-quality education. Almost 50% of Norwegians have finished their tertiary education, and universities in Norway remain of the best in the world.
Tips how to apply for an exchange program and study abroad
Many students dream of going abroad to study subjects they like. But the application process can be pretty hard, especially for those who are doing it for the first time. If you want to go abroad and study there, use these tips to achieve your goal:
Search for exchange programs. There is a variety of different programs that you can apply for, so if you decide to study abroad, you should pick the one you like the most.
Be active. The committee that selects students who will go abroad is looking for students who are socially active.
Volunteer. Students who volunteer a lot stand out among others. Try to participate in events organized by your community, volunteer at shelters or nonprofit organizations.
Check out programs offered by universities directly. There are many websites where you can find information about exchange programs, but you can also check the site of a university where you would like to study.
Apply for the program of your dream
If you want to study overseas, you should start preparing for the application process already. It is a common disbelief that only kids with the highest GPA and excellent marks go there: it can do anyone, it's just important to try hard. There is a variety of different programs that you can try to apply for, so start looking for them now while you are still in high school. And if you are not sure how to write your application, you can always rely on a professional paper writing service to assist you with this matter. Just find the right company, and you will be able to master the best application that will stand out.