What To Look For When Choosing A Family Car
3 min read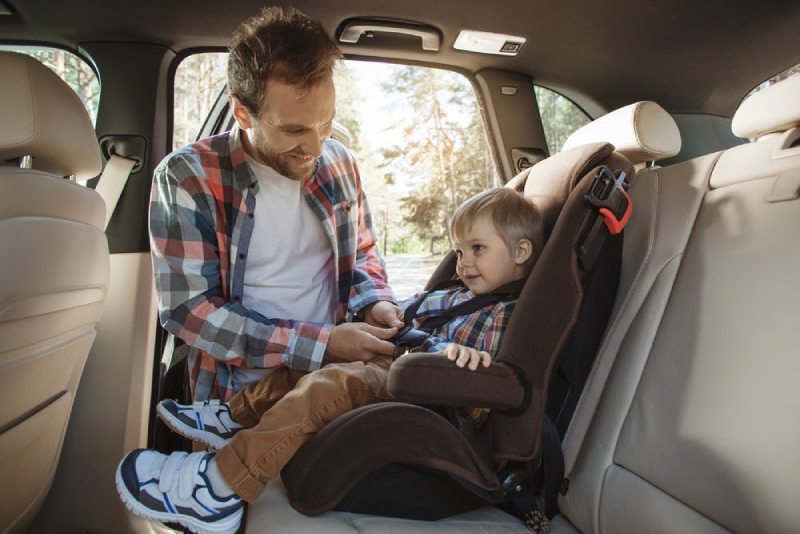 Are you in the market for a brand new family car? Is your old people mover worn out, tired and ready for retirement? If that's the case, then this article is for you.
Buying a new family car is a massive undertaking, and you want to be sure that you make a wise, informed and considered choice. A car is a major asset, and you should never rush into purchasing any major asset. There are a few things to look for when shopping for a family car, so follow these tips before you shake the salesperson's hand.
Can it Move Your People?
Most family cars come with more seats than a regular sedan. You'll find there are six, seven or even eight and more seat options when it comes to these larger automobiles. You need to have a firm idea of how many seats you'll need. To start, think about the size of your immediate family – you, your partner and the kids. Then consider how frequently you also need to transport other people, for instance, your kids' friends or elderly family members. You should by now have a sense of how many seats you'll need, so look for a model that meets that need.
How Reliable is It?
Family cars don't have to be sexy, or flash, or have massive torque or cost a million dollars. One thing that is a non-negotiable, however, is that a family car needs to be reliable and dependable. The last thing you want is a vehicle that spends more time at the mechanics than it does getting you and yours around town. Do some research on reliable and dependable car brands – this way, you'll know which makes to avoid and which makes you can depend on. 
Fuel Economy – Save Money at the Pump
Sometimes larger vehicles can be quite thirsty, which means that they guzzle fuel, costing you more money over time as you have to fill the tank more often. However, modern family cars are becoming more and more fuel-efficient, consuming less fuel to get you to where you need to go. So, read up on the manufacturer's fuel economy ratings, but don't stop there. Ask friends and family who have family cars how their vehicle goes with fuel economy.
Also, it's worth reading up on anecdotal stories of fuel consumption on internet forums and Facebook groups, as sometimes in different road conditions a vehicle's fuel consumption can vary from what the manufacturer reports.
Safety and Security
Finally, any family car you consider needs to be safe to drive and safe for your passengers. After all, your most precious cargo is on board. Look for vehicles that have high safety ratings and that come packed with a range of safety features. Most modern cars on the market these days have automatic braking systems, lane drift detection, reversing cameras and other high-tech safety features. You want to feel safe behind the wheel, knowing that in the unlikely event of an accident you and your family should emerge unscathed.
Security features are also worth thinking about, as unfortunately there are some nefarious characters out there. Look for features like an immobilizer and other anti-theft measures.
In Conclusion
When shopping for a family car, consider the above tips. Assess if the automobiles you're considering can move all your people, and always choose a reliable and dependable make and model. Research fuel economy, as no one likes to refill the tank every few days. And finally, pick a family car that is safe and secure for you and your loved ones