iPhone 15 Pro Overheating Explained
4 min read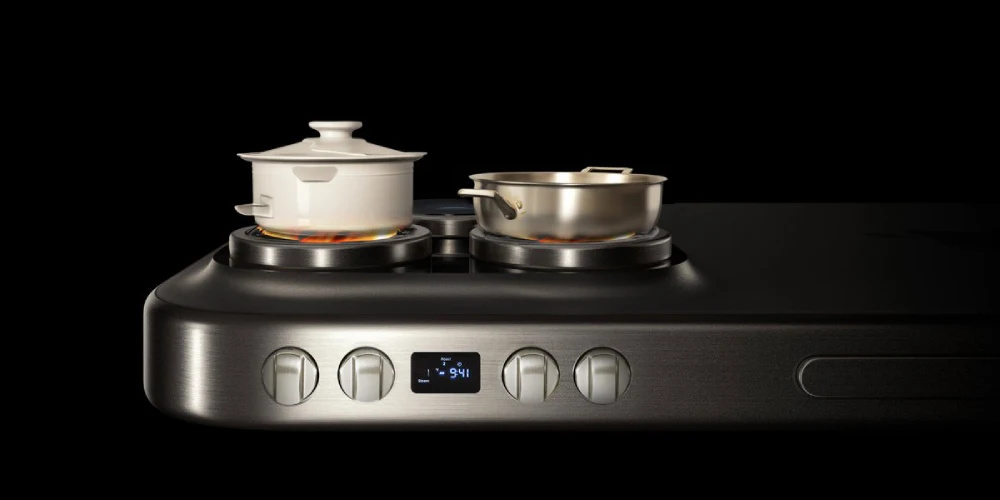 The latest iPhone 15 Pro series has garnered attention not only for its groundbreaking features but also for a concerning issue: overheating. Users have reported that their devices become notably warm during intensive tasks, raising questions about Apple's thermal system design compromises in pursuit of a lighter-weight device. While Apple may address this problem with software updates, it's speculated that substantial improvements may require adjustments to the processor's performance.
Users of the recently launched iPhone 15 Pro have taken to various social media platforms to express their concerns regarding overheating issues plaguing the premium version of Apple's flagship product.
The iPhone 15 All Features Explained guide is your comprehensive resource for understanding the incredible capabilities of Apple's latest flagship device. From its stunning display technology to the advanced camera system, this guide leaves no stone unturned. Dive into the world of the iPhone 15 and unlock its potential as we provide in-depth explanations of every feature. Whether you're intrigued by its powerful processor or curious about its innovative software enhancements, our guide will ensure you have a complete understanding of what makes the iPhone 15 a true technological marvel."
Customers have voiced their grievances on social media as well as on Apple's official support forum, highlighting that the iPhone 15 Pro becomes excessively warm, to the extent that the heat can be felt through protective cases, making it uncomfortable to hold.
A post addressing this overheating problem on the support forum garnered a substantial 2,215 "me too" responses, indicating the widespread nature of this issue.
Ian Zelbo, a reporter at the prominent Apple news website 9to5Mac, shared his experience on the platform, stating, "My iPhone 15 Pro Max is almost too hot to touch while fast charging right now."
Reports suggest that Apple's support agents have been receiving numerous calls regarding this heating problem, as reported by Bloomberg.
Joanna Stern from The Wall Street Journal conducted rigorous tests on the iPhone 15 Pro Max, revealing that during intensive usage scenarios, the phone's temperature could peak at a scorching 112 degrees Fahrenheit. However, it's worth noting that a similar temperature range was observed with the iPhone 14 Pro Max under identical testing conditions. During standard usage, the device maintained a regular temperature.
In an independent examination, the YouTube technology channel Bulls lab assessed the phone under intense conditions and found that a section of the phone's rear surface exceeded 116 degrees Fahrenheit (46.7 degrees Celsius).
Another YouTube channel, iAuthority, also conducted tests on an iPhone 15 Pro model and observed that the phone's casing reached temperatures above 98 degrees Fahrenheit (36.8 degrees Celsius).
Tech industry analyst Ming-Chi Kuo has suggested that alterations in the device's design could be contributing to the overheating issue. It stated, "The primary cause is more likely the compromises made in the thermal system design to achieve a lighter weight, such as the reduced heat dissipation area and the use of a titanium frame, which negatively impacts thermal efficiency." An analyst from TFI Securities expanded on these concerns in a Medium post.
How Sam tucker from Apple has Responded to iPhone 15 pro Overheating issues
Of course, it's no surprise that your phone may get a bit warm after making a call to our hotline. . You may have recently heard complaints about iPhone 15 Pros running a little too hot to handle. How hot, you ask? Well, some reports have measured the temperature at a scorching 116 degrees Fahrenheit, which translates to approximately 46 degrees Celsius.
Now, let's put things into perspective here. People are expressing concerns about their fingers feeling 46 degrees Celsius. Well, pardon me, but try living in the middle of Australia, where your entire body has to endure such temperatures. It can get quite toasty.
By now, you've probably seen various online tests checking iPhone temperatures, but I'd like to conduct one myself right now, if you don't mind. Here's the iPhone 15, and it reaches around 99 degrees Fahrenheit or 37 degrees Celsius—quite manageable. Now, let's move over to the Samsung device, and yes, that's a few hundred degrees Celsius. So, it's essential to keep things in perspective.
Remember, here at Apple, our motto is, 'It's never our fault; it's your problem.' In fact, some suggest that Instagram may be to blame for the high temperatures. They claim that opening the Instagram app overheats the logic board, leaving only computing power in the 'lizard board,' which seems to have a peculiar interest in certain content, leading to the device getting hot.
Speaking of lizards, guess who owns Instagram? None other than our friend, Zck My Nuts, who conveniently announced a headset to compete with ours, coincidentally causing our phones to overheat.
Now, what can users do to address this issue? One option is to switch your phone to low-power mode to reduce its speed, which is something we secretly do before unveiling a new model. Alternatively, you can use a case, although with this heating problem, a leather case might not be the best choice, as it could turn into bacon. Thankfully, we don't sell those anymore.
So, there you have it—the new hot iPhone from Apple, now available at just 99 degrees. Don't forget to subscribe today! Thanks for reading this sizzling hot topic on iPhone temperatures. Can your iPhone handle it?