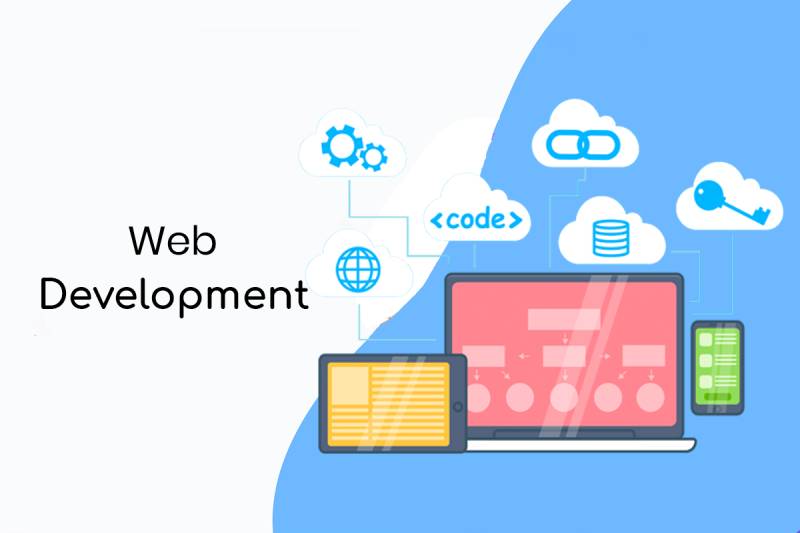 Enterprise web development is the key to maintaining an online presence in this modern arena of digital evolution. It acts as a tool to enhance your enterprise's online visibility and target your audience across the globe.
As the needs and demands of an enterprise differ from a small-scale business, so do the features and qualities of its website. That's where enterprise web development comes in!
So, to put it simply, this is one of the types of software development in FortySeven47, which means website development for medium and large businesses and companies. For example, a multinational company (MNC), say Apple.
Significance of Enterprise Web Development
Web development offers an opportunity to interact with your audience worldwide and deliver your value proposition to your targeted consumers. Thus, enterprise web development allows enterprises to develop websites that act as a medium for communication and engagement with their audience.
Having a high-quality website is what makes your enterprise stand out among your competitors. No matter the size and scale of your business, there are always competitors out there, and enterprises are no exceptions. In fact, it is more challenging for an enterprise to meet the audience's expectations. Here, enterprise web development comes into play! You can search the internet for tools to track your rankings.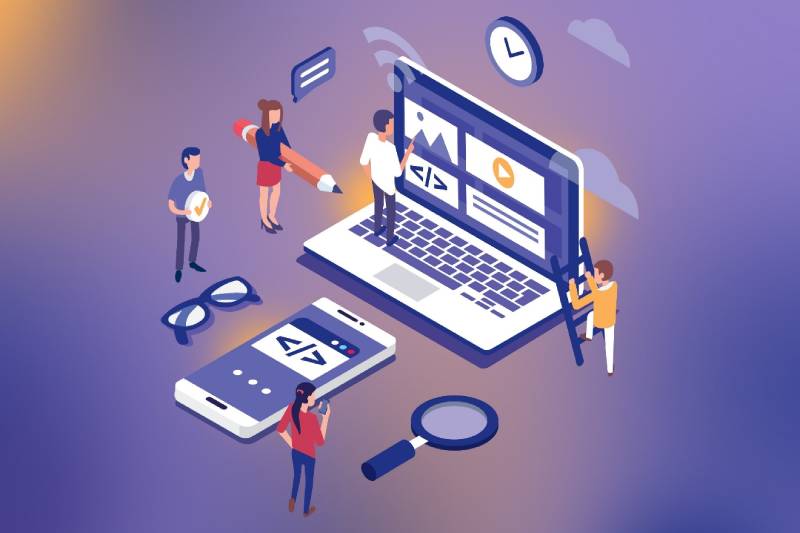 What Makes Enterprise Web Development Unique and Different?
Now, enterprise web development shares a lot in common with general web development, but there are several unique features and characteristics. As an enterprise website is mostly built for a large company operating on a regional or global level, its tools and features are different. Without incorporating such particular features, an enterprise website remains largely unable to meet the diverse needs and demands of business and audience.
Here's a detailed mention of what makes enterprise web development unique and different:
Enterprise Content Management System
The significant thing to note here is that enterprise web development comes with a specific content management system, i.e., Enterprise Content Management (ECM).
ECM is a wide system that caters to the requirements of various stakeholders associated with an enterprise such as suppliers, investors, partners, and customers.
Branding and Content Tools and Strategies
An enterprise website requires a complete set of branding tools, content marketing strategies, and website management techniques. Without proper tools and practices in place, an enterprise website cannot achieve its goals. Thus, there needs to be a carefully curated strategy.
Some crucial aspects include SEO, keyword ranking, software integration, customer relations management software, etc.
Scalability
Scalability is another significant factor as an enterprise website should be able to encompass future changes without affecting user experience and functional qualities. Only then, it can enable an enterprise to stand atop its competitors.
Final Thoughts
Enterprise web development is a bit complex than regular web development, given the requirements it needs to address. Enterprise websites and enterprise application development are both a part of enterprise web development. By now, you must have understood that just the size and scale of the enterprise web is not what makes it a different concept, but it's entire built, design, and delivery.
So when talking about enterprise web development, keep all of such factors into consideration.