Top 3 Low-Key Sports Which Are Quite Competitive
4 min read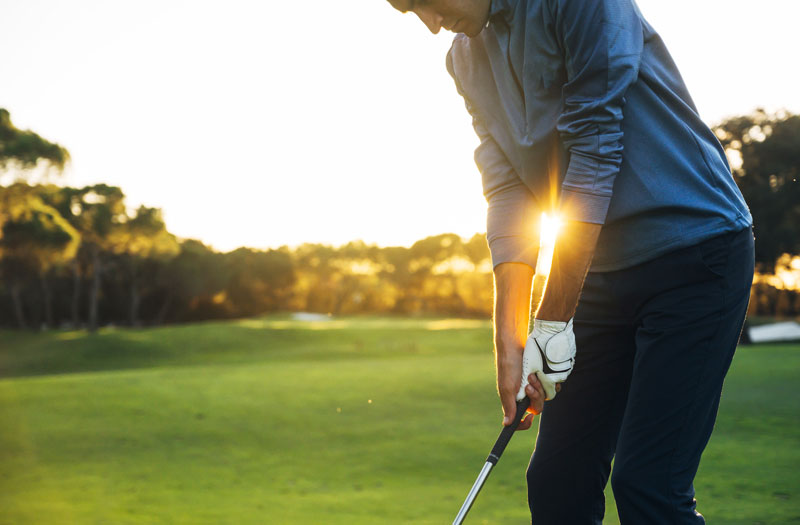 Do you want to play sports that can help you focus instead of hearing roars from crowds of people in the background? But, you might want a discreet activity that's still quite competitive. If so, continue reading to help you know which three competitive low-key sports you can try.
Golf
Golf is a game of focus, and achieving a high level of concentration requires people in the immediate vicinity to stay quiet. That's why you can see professional golf tournaments with individuals holding signs to tell other folks to remain quiet as the player takes their shot.
Silence fills the air as focus engulfs every fiber of your being, your body and mind synchronizing to perform the perfect shot. The sudden muteness in the surroundings allows you to concentrate on your thoughts, making golf the ideal sport for individuals who love quiet surroundings.
That sense of calm helps you to choose the right gear for specific situations in the golf course. For example, cherrywoodgolfclub.com suggests using a sand wedge to get a ball out of a sand trap instead of a nine iron. However, some instances might tell you that a nine iron is better to use than a sand wedge. But, you might not make the correct decision if screams and yells are blocking your thinking patterns. Thankfully, a typical golf setting isn't like a basketball or soccer stadium.
Nonetheless, golf remains to be quite competitive despite the blissful silence you experience in each game. Like other sports, golf tends to be about numbers. In other words, you compete with other enthusiasts with elements like fewer shots taken to reach a par-5 hole and the least shots made upon completing an 18-hole course.
With this low-key sport, you can compete with friends, family, and other enthusiasts in the course. As a bonus, it's a good exercise since you're going to spend a few hours on your feet.
Skiing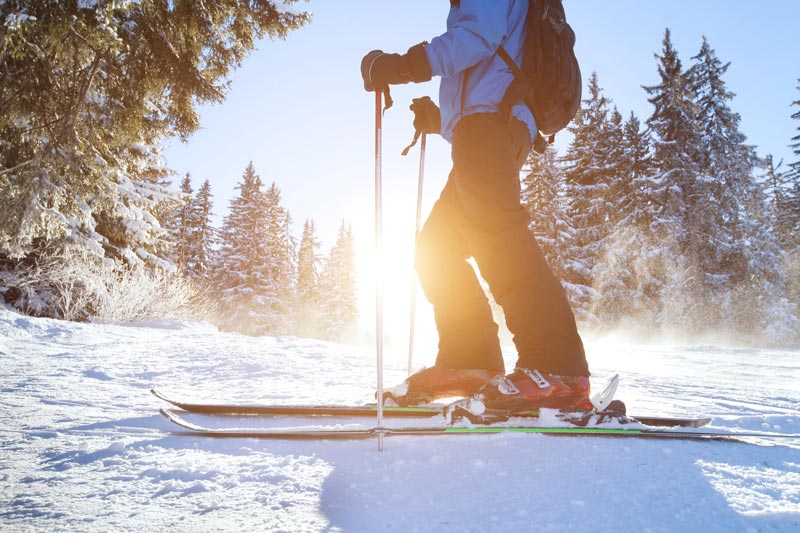 If you're not a fan of walking on grass, but you still want to play a low-key sport, skiing could be your best bet
Skiing is an competitive and relatively discreet sport, especially in several parts of the USA, like Seattle, Washington. This West Coast city has snowy mountains filled with blankets of snow come mid-November to December.
Unlike other sports, skiing courses tend to be devoid of people in the immediate vicinity. Although you might see other skiers pass by, spectators tend to stay in a mountain lodge or rest area far from the course.
Skiing is one of the many activities to do in Seattle, but you can enjoy this activity in several regions worldwide. Perhaps,, you want to take on Canada's mountaintops. Otherwise, head to the French Alps in the Les Trois Valleés region to challenge its 600-kilometer ski runs.
Note that the lack of nearby raving fans help you stay focused throughout your downhill run. Hence, you should find the concentration you need to stay on the course while maintaining your ski's balance.
Furthermore, skiing is ideal for both casual and competitive skiers. If you're the latter, you can compete with other enthusiasts for the fastest time to get to the bottom of each course. You may also choose to enter professional territories where you compete with other pro skiers hailing from different parts of the globe.
Trail Running
Are you looking for a competitive and low-key sport that won't hurt your budget? If so, consider trying out trail running.
Sports like golf and skiing require you to purchase several essential pieces of equipment before you can begin. But, you might only need a good pair of running shoes to help you get started in trail running.
Trail running tends to be an activity preferred by several casual sports enthusiasts. But, you can turn it into a competitive game. For example, join online trail running communities and compete with other like-minded folks for the best time to complete a particular path. But, you can also participate in larger competitions wherein the primary goal might be to be the first person to reach the finish line.
Plus, you might encounter a sense of serenity during your trail run. You're going to be one with Mother Nature as you breathe fresh air while getting the exercise you deserve.
Final Words
Gain excellent value from competitive sports as competition can brew your passion for self-improvement. But, if you don't want to participate in relatively noisy activities, consider joining sports like golf, skiing, and trail running. One of these recreational activities might even be that hobby you've been looking for your whole life.