6 Things to Consider When Buying Printer Ink Online
4 min read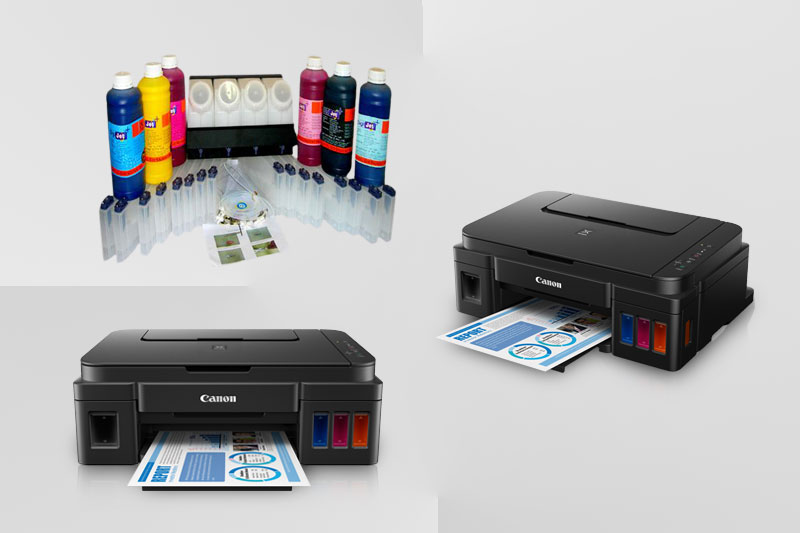 On average, a household takes around 6000 printouts. The numbers go up significantly when it comes to commercial spaces and other office environments. Reports show that the annual printer cartridge revenue is more than a whopping 23 billion dollars. This indicates that the money spent on printing daily can be even more than a layman's income.
When you buy a new printer, a chunk of what you pay is going for the research to create better ink for printers. Ink or toner is the lifeblood of a printer. What determines the quality of printer ink are some factors like the formula to remain homogenous, withstand temperature extremities and the pressure while being pushed out of the nozzle at a high speed, and time it takes to dry on paper.
Consumer reports from 2013 show that inkjet ink costs anywhere from $13 to $75 per ounce. Many a time the cost of printer ink more than your expensive fancy perfume or the champagne you saved for an occasion. This can be reduced considerably if you take care of a few things.
1. Ask these basic questions to yourselves
What is the setting – office or household? If an office, big or small enterprise?
How many pages do I print on an average per day?
How quick should the yield be?
Do I print in colour? Or black and white?
How clean and smudge-free should the printouts be?
How defined and clear should the printouts be?
Is a standard 20lb paper sufficient to take prints for me? Or should I switch to a higher quality paper?
2. Consider Print Loads
Inkjet ink
Inkjet printers are smaller and are used for small scale printing. But the advantage is that one can take coloured printouts.
While purchasing inkjet ink, check the printer box and paperwork to decide what type is required.
Ink usage depends on the size of the cartridge. For instance, a standard 11 ml cartridge can produce up to 220 pages while a 16 mo cartridge can produce up to 320 pages before a refill.
Pay attention to capacity, cost, and volume yield before buying inkjet ink cartridges.
Laser printer toner
Laser printers are used in big office spaces where bulk printing is required. Only black and white printing are possible using them.
Laser printer cartridges cost more than inkjet ink cartridges but they can yield up to 20,000 pages, making it ideal for large-scale printing.
3. Check printer output
The best way to evaluate the quality of the ink cartridge is through print output.
To check the output, run a sample test and check the statistics box for information like page yield, ink output, and usage levels.
Always run the sample test to determine the type of ink to be used and the reliability of the ink.
If there is excessive output, the ink will be runny and there will be smudges on the print.
If the output is too less, the cartridge will be dry and the print will not be bold and clear enough.
Higher quality ink will yield smooth prints.
Lower quality ink will cause the printouts to be too fast or too slow. The prints will be choppy.
4. Switch to Generic Printer Ink Cartridges
Do not waste your money on branded printer ink if the warranty period of your printer is over. Instead, opt for generic printer ink cartridges that can cut down on your expenditure for up to 75%. These cartridges are as reliable as their costly counterparts and often yield more than what the latter can. It does not affect the print quality as well. You can buy these cartridges on sites like YoyoInk.
If the warranty of your printer is not over yet, it is best to stick to branded ink as using generic counterparts will make the active warranty invalid.
5. Toner or Ink Cartridges?
Ink is a concoction of chemical colourants and water whereas toner is a powder made of polymers and organic compounds.
Toner is used in laser printers while ink cartridges are used in inkjet printers.
Inkjet prints are more prone to smudging. Toner prints produce highly defined images.
Inkjet printers take more time than laser printers which use toner.
Laser printers can print only in black while inkjet printers can print in different colours.
Laser printers yield more pages in lesser time when compared to their inkjet counterparts.
Laser printers are preferred in large commercial settings because of their better efficiency.
Toner is a better option to be used in printers. But the main disadvantage of using a toner is that the refills are way more expensive than ink if you rely on branded ink. Instead, switch to third-party sellers who will provide cost-effective alternatives for you.
6. Drum Units and Toner Cartridges
Toner cartridge is the container in which the toner is stored in the printer. The drum unit is an electrically charged component which fuses the toner and transfers it to paper.
Both these are essential components of a laser printer.
Sometimes, they come as a single unit in the printer and sometimes they come as separate units.
The advantage of relying on separated units is that you can replace them individually as both of them will never stop working at the same time.
You can rely on generic sites to buy these parts of brands like Brother, Epson etcetera depending on your printer type and the yield you are aiming for. For example, prefer using the Brother printer ink toner drum for Brother company printers and not any other brands.
Printing becomes a hassle-free task if you keep these points in mind the next time you are contemplating your printer ink choices.