What to Know about Undergraduate Student Loans?
4 min read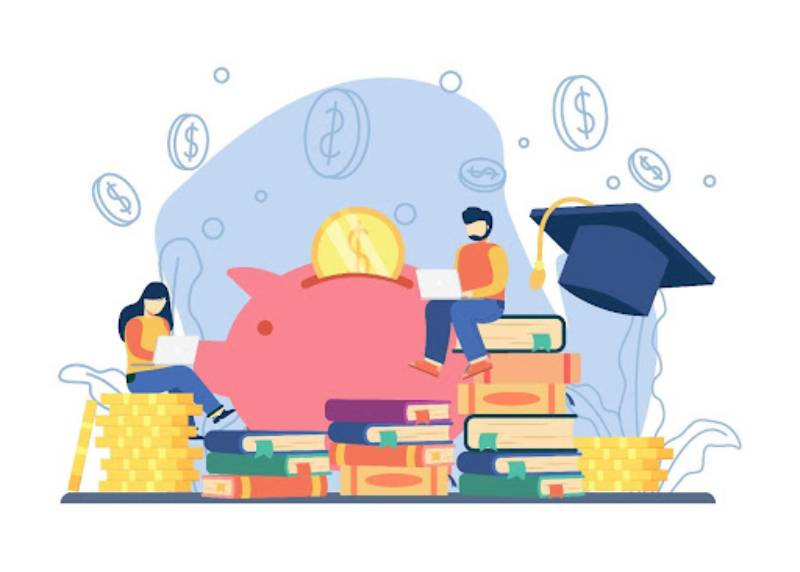 Loans make colleges more affordable, and if the money goes to your education, it will be worth it. Debts are unavoidable at some point in your life since you may be using a mortgage for a home, getting your dream car, and more. However, it's easy to be buried in debt if you don't understand it, and there's a difference between bad and good debt. Get more info about good debt on this site here.
Acknowledging that a loan is not necessarily a bad thing, and when you start learning how to manage things, then everything will not be a burden. When it comes to student loans, this is often used to pay for college or higher education that's primarily used for tuition, textbooks, board, transportation, and other expenses that are involved in a student's attendance.
According to the trends of CollegeBoard in 2019, a four-year course in 2019 and 2020 is about $21m900. The average costs of private universities are about $50,000. With this said, the course can cost you between $87,000 to $200,000 depending on your chosen college, and this is why many people can't pay for their studies from their own pockets.
In the data published by the Federal Reserve, the borrowers in the USA alone have a collective debt of around $1.6 trillion, and it will take years to pay them back. The added interests certainly didn't help things. However, know that this money does not have to be bad, and in many cases, you can get significant returns on your college investment later in life.
Many borrowers are aged 17 to 18 years old, and these are the ones that are preparing to go to the tertiary levels. While they are still uncertain about the colleges where they will be going, it's essential to plan now so they can make wiser decisions when it comes to repaying those loans.
What to Do?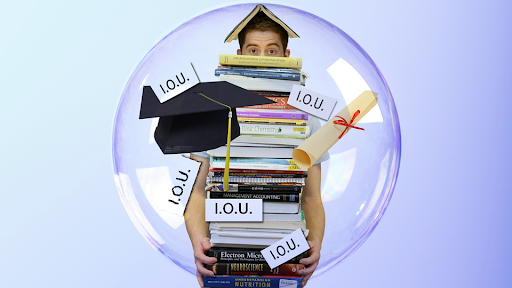 Borrow Only What You Need
You might be tempted to take the considerable amount of money offered to you, but you should only accept what you need. This is the number one rule when it comes to borrowing money since you'll just rack up a lot of interest when you have to repay later on.
The amounts can be high, but they are typically capped. You can determine your expenses through the cost of attendance at a university. Schools usually calculate their fees, tuition, room, books, board, equipment, and laboratory devices annually, and the numbers are made public. This is when many private lenders offering low interest student loans may cap out the amount you can borrow. This is when you can borrow a reasonable amount so that you won't have any problems on campus,
Many individuals are looking for ways on how they can reduce the total costs. There's an option to live on-campus for up to two years, and this is if you're comfortable doing so. This way, you can reduce transportation expenses, save more energy, socialize, and have a possibly lower amount that you need to borrow.
If the provider offers you an enormous amount of money than what you need, you should not be obligated to take everything. You should not consider the extra to be a buffer because this means that you'll pay more later on. Sometimes, the private firms may pay a lot of money to the university, so you can advise the school's financial aid department to issue a refund check whenever possible.
Explore Other Avenues Before Opting for a Loan
You need to know the different types of student loans available, their pros and cons, and other considerations like grants. Some have a company-sponsored program that many students can take advantage of. There are scholarships, grants, and fellowships that will make your higher education more affordable.
It's best if you could plan ahead while you're still in high school. Apply and pass examinations for these grants. Your efforts can give you long-term benefits, and you'll have a significant reduction in your tuition and other fees. It's possible to borrow a lesser amount of money so you won't have to pay long after graduating.
Differences Between Subsidized and Unsubsidized Loans
The US Department of Education pays subsidized loans' interest while the borrower is still in school. There's a deferment of six months after you leave school to make the first repayment. However, unsubsidized debts have interests that can add up for years while the student is still in school. Get more info about unsubsidized debts in this url: https://www.bankrate.com/loans/student-loans/subsidized-vs-unsubsidized-student-loans/.
The subsidized loan does not accumulate interest immediately, and this is where the federal government is going to cover these expenses in a prescribed period of time. The accrued interest in an unsubsidized loan is the amount that the borrower will eventually pay at some point. They are accruing interest on the day they were taken out. You can try to apply for subsidized federal loans, but there are qualifications that you need to meet, including your family income and tuition costs.