Jags Begin Two-Game Homestand with Thursday Morning Matchup
9 min read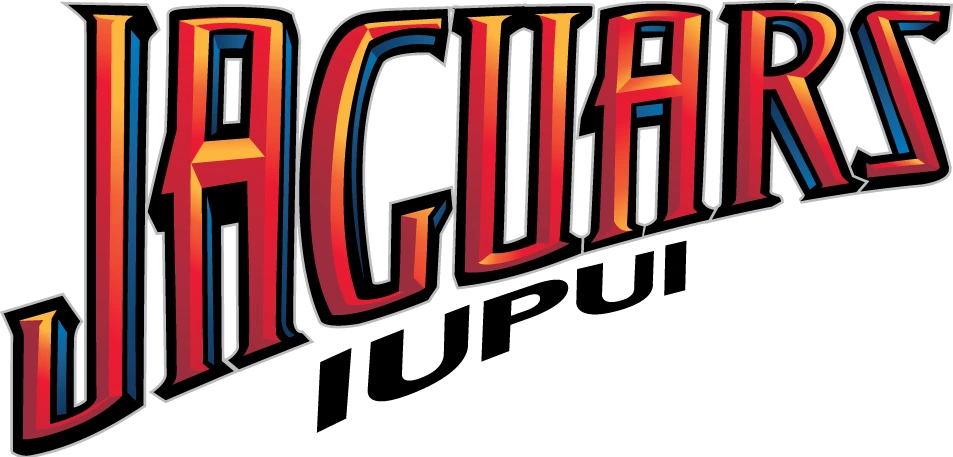 IUPUI to Welcome Milwaukee in Thursday Morning Game on 'Indianapolis Public School Day' at 11:00 AM (Feb. 2)
INDIANAPOLIS: The IUPUI Jaguars basketball team will kick off a two-game homestand on Thursday (Feb. 2) when they host Milwaukee (15-7, 9-3 HL) at 11:00 a.m. inside Indiana Farmers Coliseum. Over 1,000 elementary students from various Indianapolis Public Schools are expected to be in attendance. The game will be broadcast on ESPN+ with Greg Rakestraw (pxp) and IUPUI Hall of Famer Bob Lovell (analyst) on the call.
The Jaguars (3-20, 0-12 HL) have been close to victory in recent games, including a six-point loss to Cleveland State on Sunday. Freshman Armon Jarrard led the comeback effort, scoring a career-high 22 points, including five threes, off the bench. Jlynn Counter added 13 points, all after halftime, while freshman Vincent Brady II had seven points and a career-high seven rebounds and five assists.
IUPUI will look to break their five-game losing streak against Milwaukee on Thursday. Jarrard was recently honored with his second Horizon League Men's Basketball Freshman of the Week Award, making it the sixth time this season an IUPUI rookie has been recognized. The Panthers are currently tied for first place in the Horizon League standings with a 9-3 record. IUPUI will be looking to avenge their 74-61 loss to Milwaukee in December and end their losing streak against the Panthers.
QUOTABLE
Head Coach Matt Crenshaw commented after the game against Cleveland State on Sunday, noting that the team had dug too deep of a hole for themselves. Despite missing key players such as Osten, the team refused to give up and kept fighting. Crenshaw noted that the team had left some points on the free throw line and had committed too many turnovers, but that the team had not given up.
SCOUTING MILWAUKEE
The Milwaukee Panthers have had a successful season so far, boasting a 15-7 overall record and a 9-3 record in the Horizon League. B.J. Freeman and Kentrell Pullian have been the driving force behind the team's success, averaging 16.3 and 10.5 points per game respectively. Markieth Browning II has also been a key contributor, averaging 9.9 points per game. As a team, the Panthers have outscored their opponents by an average of seven points per game and have held them to a low 39.5 percent shooting overall and 28.4 percent from three.
Milwaukee is also the top shot blocking team in the Horizon League, averaging 5.9 blocks per game. Ahmad Rand leads the league in blocked shots with 48, while 7-foot-1 center Moses Bol is second with 26 rejections. The Panthers are 5-5 away from home this season and are coming off an impressive comeback win at Northern Kentucky on Saturday (Jan. 28).
UP NEXT
IUPUI will wrap up their homestand on Saturday, February 4th, when they take on Green Bay at Indiana Farmers Coliseum. The game will be broadcast on ESPN+ with Greg Rakestraw (play-by-play) and Bob Lovell (analyst) on the call. Get your tickets now by clicking the link!
Thursday Showdown: Prepared with These Helpful Tidbits

Tidbits heading into Thursday's game
SIX AWARDS
IUPUI freshmen have been honored with six #HLMBB Freshman of the Week Awards this season, with Vincent Brady II receiving four awards and Armon Jarrard being recognized twice, including this past week.
Brady is second on the team in scoring (10.1 ppg) and rebounding (4.0 rpg), and leads the team in minutes played (31.4 mpg, 14th in the HL) and threes made (39).
He has made at least one three in 18 consecutive games and 21 of the team's 23 games this season. Jarrard recently earned his second award of the year after scoring a career-high 22 points (6-8 FG, 5-7 3's, 5-5 FT) at Cleveland State.
FRESHIES
The IUPUI freshmen have been a major contributor to the team's success this season, accounting for 27.8 points per game. Leading the way is Vincent Brady, who is averaging 10.1 points per game and has made a team-high 39 3-pointers.
Ahmad Jarrard is averaging 5.7 points per game and is third on the team in assists with 2.1 per game, while also recording 7 steals. Armon Jarrard is averaging 5.6 points per game and is tied for third on the team in steals with 18. DJ Jackson is averaging 6.4 points per game and 2.9 rebounds per game.
FRESH DUBS
Brady is on track to become the third IUPUI freshman to score in double-digits since the program's Division I-era began. He currently sits at 10.1 points per game and had a four-game stretch of 15-or-more earlier this season.
This feat has only been accomplished by two other IUPUI freshmen in the past: Alex Young (10.8 ppg in 2008-09) and George Hill (10.7 ppg in 2004-05). Young went on to score 2,286 points in his four-year IUPUI career, while Hill scored 1,619 points in three-plus seasons before being drafted in the first round of the 2008 NBA Draft.
ALL 12
On Sunday (Jan. 29), IUPUI's game against Cleveland State marked a milestone for the Jaguars: all 12 of their scholarship players have now started at least one game this season. Graduate student Jonah Carrasco stepped in to start in place of an injured Chris Osten, making him the 12th different IUPUI player to start a game and the 12th different starting unit of the year. This is a testament to the depth and versatility of the IUPUI roster.
TOPS IN THE COUNTRY
IUPUI has had an impressive season, with 14 different players missing at least one game due to injury or illness, 12 of whom are scholarship student-athletes. Zach Gunn, Bryce Monroe, and DJ Jackson have missed the most games, with Gunn out for the entire season, Monroe missing 19 games, and Jackson missing 11. Other scholarship student-athletes who have missed multiple games include Amhad Jarrard (8 games), Armon Jarrard (7 games), John Egbuta (5 games), Daylan Hamilton (5 games), and Cooper Dewitt (3 games). IUPUI is truly a top-notch program, with its players showing resilience and dedication despite the challenges of injury and illness.
Eight student-athletes from IUPUI, Wyoming, Vanderbilt, and Iona have all had to take time away from their respective teams.
IUPUI has yet to experience a game this season in which all players on the roster were available to participate.
COUNTER POINTS
Jlynn Counter, a sophomore at IUPUI, has been the team's top scorer this season with an average of 14.1 points per game (11th in the Horizon League). In IUPUI's last four games, Counter has scored 20 or more points in three of them, including a career-high 27 points (10-18 FG, 2-5 3's, 5-5 FT) against Purdue Fort Wayne last Wednesday (Jan. 25).
Counter has achieved a remarkable feat, climbing to the top 15 of the Horizon League in scoring, free throw percentage, field goal percentage, assists, and assist-to-turnover ratio. This impressive accomplishment is a testament to their hard work and dedication.
TEN HIT TEN
IUPUI's freshman DJ Jackson achieved a double-digit scoring game against Detroit Mercy on Jan. 21, making him the tenth different Jaguar to do so this season. Remarkably, none of the 10 players who have scored in double-digits this season were on the IUPUI roster last year.
CHRIS DON'T MISS
Chris Osten, a graduate transfer, is on a mission to break the school record for single-season shooting percentage. Currently, he is shooting an impressive 66.2 percent from the field. His performance at home has been particularly remarkable, as he has made an astonishing 77 percent of his shots (47-of-61). If he continues at this rate, he could break Jon Avery's record of 67.9 percent set in 2008-09.
Entering this season, he had only achieved double-digit scoring once in his Division I career.
Despite not achieving a double-double, Arizona State and Northern Illinois were both stops in his basketball career.
Osten has had an impressive season, scoring 10 or more points in 12 of the 21 games he has played and recording four double-doubles.
BUTA EMERGES
John Egbuta has been a revelation for IUPUI in the past five games, providing a much-needed spark off the bench. The New York native has averaged 12.6 points and 4.4 rebounds per game, shooting an impressive 60 percent from the field (24-of-40).
SEEING 20-20
Last Thursday, IUPUI had a historic game against Oakland as freshman Vincent Brady II and Jlynn Counter both scored 20 or more points. Brady II had a career-high 23 points (8-16 FG, 4-9 3's, 3-3 FT) and Counter tallied 22 (8-16 FG, 1-2 3's, 5-6 FT). This marked the first time under head coach Matt Crenshaw that two players have scored 20 or more points in the same game.
CALL IN THE CLOSER
IUPUI is in need of a reliable closer to help them win close games. Head coach Matt Crenshaw is looking for a veteran presence to fill this role, and is calling on Mariano Rivera, Trevor Hoffman, or Jeff Brantley to join the team. With a roster full of young players, IUPUI has gone down to the wire in five of its past seven games, but has yet to come out on top. The team is hoping that a veteran closer can help them turn the tide and come out victorious in close games.
IUPUI faced a daunting challenge at Robert Morris on Jan. 9, trailing 44-29 at halftime. However, the Jaguars mounted a remarkable comeback in the second half, tying the game at 61 and 63 before eventually falling 77-70. Despite their valiant effort, IUPUI was outscored 14-7 over the first five-plus minutes of the second half.
On Thursday (Jan. 19), IUPUI faced off against Oakland in a close game. The Jags rallied from a nine-point deficit and even led by four in the closing minutes. However, a trey from Oakland's Jalen Moore with 3.0 seconds left sent the game to overtime. In the extra period, Oakland outscored IUPUI 15-9, securing an 83-77 win and keeping the Jags winless in league play.
On January 21, the Titans and the Jags were locked in a close battle, with the score tied and only five minutes left in the game. However, Detroit Mercy was able to pull away in the end, outscoring Jacksonville 20-12 in the final minutes to secure the victory.
IUPUI put up a valiant effort at Purdue Fort Wayne, coming back from an 11-point deficit to make it a two-point game in the closing minutes. However, they were unable to complete the comeback and the Mastodons held on for the win.
IUPUI had a close call on Sunday at Cleveland State, coming back from a 20-point deficit in the second half to get within three points with 3:01 left in the game. Despite their valiant effort, the Jaguars were unable to tie the score and ultimately lost 78-72.
FRESH STARTERS
Three freshmen from IUPUI, Vincent Brady II, Amhad Jarrard, and Armon Jarrard, started in the season opener against Iowa State. All three are from Indianapolis and contributed four points, five rebounds, and one assist in their first collegiate game.
On December 31, freshman DJ Jackson made his debut in college basketball, starting in the game against Northern Kentucky University.
4K
IUPUI welcomed a record-breaking 4,114 fans to its annual NCAA Readers Become Leaders game on Dec. 12 against Spalding University. The game was attended by 3,500 3rd graders from Central Indiana, emphasizing the importance of developing reading habits from a young age. This was the highest attendance ever for an IUPUI home game, surpassing the previous record of 3,327 against Indiana State at Conseco Fieldhouse on Dec. 23, 2008.
IUPUI set a new record for attendance at an Indiana Farmers Coliseum game when 3,159 people showed up for the inaugural matchup against Indiana State on November 14, 2014.
THE MONROE EFFECT
Junior transfer Bryce Monroe has been a major asset to the Jaguars since returning from injury. In his four appearances, he has led the team in scoring (12.0 ppg) and assists (3.8 apg), despite suffering an injury in his third game back. The team has seen a significant improvement in their performance with Monroe in the lineup, averaging 65.0 points per game compared to 53.4 points per game without him. His presence has been a major boost to the Jaguars and has helped them to succeed.
IUPUI's San Diego-transfer, Monroe, had an impressive performance in New Orleans on Nov. 24, scoring 29 points (13-20 FG, 3-6 3's) and seven assists – both of which are the highest numbers by an IUPUI player this season. Unfortunately, Monroe was injured during the trip and is expected to be out for the remainder of the season.
LOOK AT THE ARC
The three-point line has been a key indicator of IUPUI's performance this season, showing whether they have been successful or have been struggling.
IUPUI ranks near the bottom nationally in three-point percentage (28.9%) and threes made per game (4.6), coming in at No. 341 (of 352) and No. 345 respectively.
IUPUI has suffered 20 losses this season, with opponents shooting 40% from three-point range and making an average of 9.3 threes per game. This has resulted in opponents outscoring the Jags by 14.0 points per game from beyond the arc.
IUPUI has been successful in their three wins, outscoring opponents by five points per game from three-point range. Opponents have been struggling from deep, shooting only 13.3 percent and making an average of 2.6 threes per game. IUPUI has been shooting well from beyond the arc, with a respectable 34.2 percent.
BOOK WORMS
The Jaguars had an impressive academic performance during the fall semester, with a team grade point average of 3.03. Twelve members of the team achieved a 3.0 or higher, with junior John Egbuta standing out with a perfect 4.0.