Fast X: Vin Diesel's Family vs Jason Momoa in an Epic Battle of Speed and Power
6 min read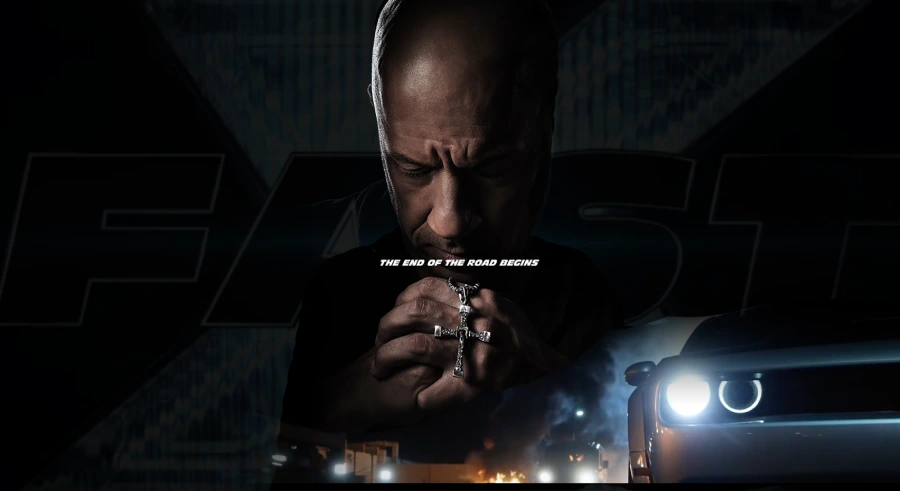 Universal unveiled the first trailer for "Fast X," the 10th film in the "Fast & Furious" franchise, launching the promotional campaign with a thrilling preview.
The cast and characters of "Fast X"
The cast of the movie is a mix of both new and returning actors, with Jason Momoa and Brie Larson leading the new additions. Momoa will be playing the role of the villain Dante while Larson will be playing the character of Tess. Along with them, the new cast includes Michael Rooker, Daniela Melchior, Alan Ritchson, and Rita Moreno. The franchise regulars such as Vin Diesel, Michelle Rodriguez, Tyrese Gibson, Chris "Ludacris" Bridges, Jordana Brewster, Sung Kang, and Scott Eastwood are also returning for the 10th installment. The movie will also feature the return of some notable characters from previous films such as Jason Statham's Deckard Shaw, John Cena's Jakob Toretto, Helen Mirren's Magdalene "Queenie" Ellmanson-Shaw and Charlize Theron's Cipher.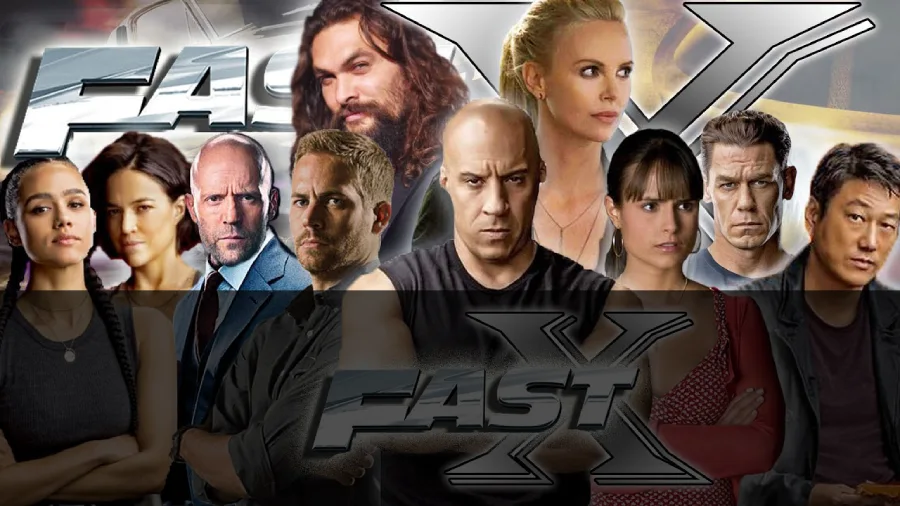 The new "Fast & Furious" movie trailer showcases the challenges and danger that Dom and his team of street racers will face. Jason Momoa's character, Dante, will be the latest enemy the crew must defeat. Dante is revealed to have a connection to the events of "Fast Five," released in 2011, where Dom and Brian (played by Paul Walker) pulled off a daring bank vault heist in Rio de Janeiro. Dante is the son of Hernan Reyes, the drug kingpin from "Fast Five," and has spent the past 12 years plotting his revenge against Dom and his crew for ruining his life. The trailer promises an action-packed and high-stakes story for the 10th installment in the "Fast & Furious" franchise.
Fast X | Official Trailer Release by Universal Studios
The newest villain, Dante, played by Jason Momoa, poses a significant threat to the Fast family and plays on Dom's greatest fear of losing loved ones. The Toretto family, led by Dom, has much to protect including reuniting with his long-lost brother Jakob and raising his son, Little Brian, with Letty. The trailer also features a new addition to the cast, Rita Moreno, as Dom's grandmother.
From Los Angeles to Rome, Brazil to London, and even Antarctica, Dante's scheme will take the Toretto family on a journey across the globe. While they forge new alliances and confront old enemies, they will discover that the ultimate target of Dante's wrath is none other than Dom's 8-year-old son. This revelation will force Dom to make a choice that will change everything and determine the fate of his family.
The addition of Brie Larson's character, Tess, and other new cast members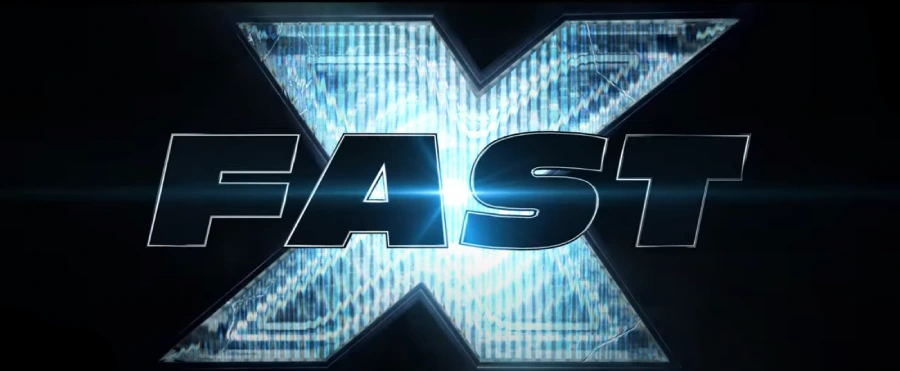 Brie Larson's Tess, who is portrayed as a rogue representative from the Agency, seems to be on the Toretto family's side. The addition of Larson, who starred in "Captain Marvel," increases the number of Oscar-winning actors in the franchise to four, joining the ranks of Rita Moreno, Charlize Theron, and Helen Mirren. Alan Ritchson, known for his role in "Reacher," plays Aimes, the new head of the Agency who doesn't share the same affection for Dom's crew as his predecessor, Mr. Nobody. Meanwhile, Daniela Melchior, who appeared in "The Suicide Squad," portrays a Brazilian street racer with a significant connection to Dom's past.
Check out other interesting reads:
Deckard Shaw's return and the aftermath of his attempt to kill Han in "Fast X.
Deckard Shaw, the former villain-turned-ally played by Jason Statham, returns in "Fast X." Shaw must face the consequences of his attempt to kill Han (played by Sung Kang) as teased in "F9." Additionally, the trailer highlights an intense battle between Letty (played by Michelle Rodriguez) and Cipher (played by Charlize Theron), showcasing their intense fighting skills in what appears to be an epic showdown.
That's the problem with having such a big family,
How do you choose which ones you save?"

Momoa's Dante'
The first trailer for "Fast X" was unveiled at a special event hosted by Universal in LA, where Vin Diesel expressed his gratitude for the fans who have been a part of the "Fast & Furious" journey for 23 years. He called them the best fans any film franchise could ever wish for and thanked them for being with the cast every step of the way.
Vin Diesel's gratitude for the fans of the "Fast & Furious" franchise and his dream casting for the next installment
Vin Diesel spoke on the red carpet about his dream casting for the next and final installment of the "Fast and Furious" franchise. He revealed that he would love for Robert Downey Jr. to join the cast. However, he didn't provide any details about the role Downey Jr. might play. Diesel mentioned that there would be a character in the film who believes in AI and driverless cars and is promoting a philosophy that goes against the Toretto mentality.
Meanwhile, Michelle Rodriguez expressed her desire for Matt Damon to be a part of the franchise, pointing out that the film already boasts four Oscar winners and Damon is one of them.
The production of "Fast X" faced some challenges along the way. Initially, Justin Lin was onboard as the director, having previously directed five "Fast" films dating back to 2006's "Tokyo Drift". However, he stepped down in April 2022, just as the principal photography began, due to creative differences. A week later, Louis Leterrier took over as the director. Despite his departure as director, Lin remains involved as a producer and writer, having co-written the film with Dan Mazeau. The film is produced by a team that includes Diesel, Lin, Neal Moritz, Jeff Kirschenbaum, and Samantha Vincent. "Fast X" is scheduled to be released on May 19.
Watch movies or cartoons online:
Frequently Asked Questions
What is "Fast X" about?
"Fast X" is an upcoming action film that revolves around the Toretto family, led by Vin Diesel's character Dom, facing off against Jason Momoa's character Dante. The film promises an epic battle of speed and power as the two characters race against each other.
Who is Dante in "Fast X"?
Dante is a new villain in the "Fast and Furious" franchise, portrayed by Jason Momoa. He threatens to tear the Toretto family apart and is set to be a major obstacle for Dom and his team.
What other actors are in "Fast X"
"Fast X" features an all-star cast, including Vin Diesel as Dom Toretto, Michelle Rodriguez as Letty Ortiz, Charlize Theron as Cipher, and Helen Mirren as Magdalene Shaw, among others.
Who directed "Fast X"?
"Fast X" is directed by Louis Leterrier, who replaced Justin Lin as the film's director partway through production. Lin remains a producer and co-writer on the film.
When is "Fast X" coming to theaters?
"Fast X" is set to release in theaters on May 19th. Get ready for a thrilling ride filled with high-speed chases, epic battles, and the unforgettable characters of the "Fast and Furious" franchise.