Divorce can be predicted on the wedding day: 8 signs
4 min read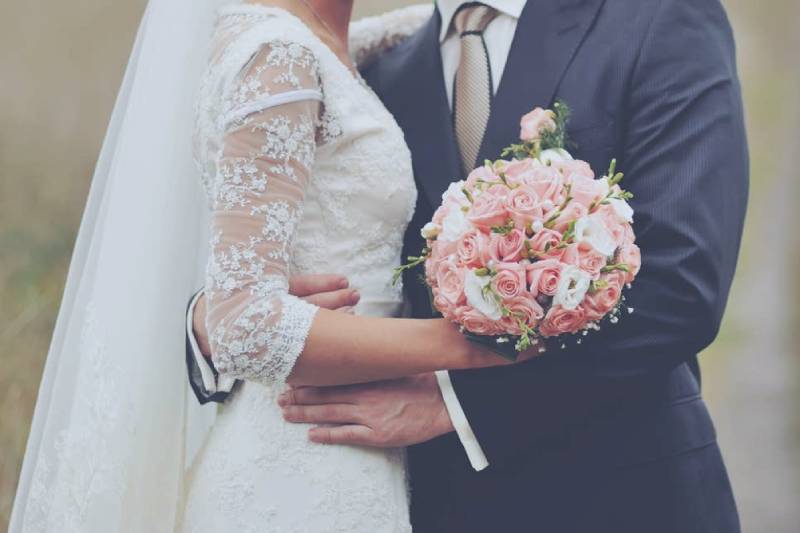 Wedding photographers spend a lot of time with clients, from a photo shoot during an engagement to a wedding. Through experience, they note signs showing that marriage is unlikely to last long. Several wedding photographers talked about eight signs by which you can understand what the relationship is like inside a couple.
1. One of the partners refuses to be photographed
Not everyone likes to be photographed. Sometimes there are times when one of the newlyweds does not want to participate in a photoshoot. Fortunately, in most cases, he or she understands how important this is for the partner, and they meet each other halfway but not always. "When I started my career, a man called me and invited me as a photographer at his wedding. I arrived, introducing myself to the bride, and she pointed out at the camera and said, "He better even doesn't dare to turn in my direction!" The day was not easy. And after 3 months they divorced. I believe that the willingness to take into account the needs of a partner is the key to a long relationship. For example, to participate in a photo shoot, even if you do not like to be photographed."
2. A big part of the guests does not come
Most often, approximately 10-15% of those invited cannot attend the wedding, but when this number reaches 20-25% and higher, it is worth considering the reasons. For example, Ukrainian girlfriends like to invite many guests. Most likely, friends and relatives guess that the relationship has no particular prospects. From the side, you can see where the relationship is going. "I once worked at a wedding, to which the newlyweds invited 250 people. They ordered a hall for 200 seats, and 60 guests came. Then they came up to me and asked if I would like to call my wife and children for a banquet because everything has already been paid for, and no one has come. I recently found out that they already broke up."
3. Partners simulate interest in each other
"If I photograph a couple, and one of them tries to compensate for the lack of interest on the part of the partner by portraying simulated enthusiasm, this is a bad sign." Maybe they looked at hundreds of photos on the Internet and want their own wedding photos to look exactly the same. Unfortunately, these plans do not take into account the dynamics of their relationship. Sometimes it turns out that they lack some kind of "chemistry" and emotional closeness. Too often, they care only about how much the photo is suitable for social networks. They don't care if the photographer can capture their feelings. It is hard to see such an alienation between the bride and groom.
4. Constant quarrels even on the day-X
If quarrels and scandals occur between the participants in the ceremony, this is a bad sign. "Example: our team went to rent a wedding, and then the bride calls and reports that she has canceled it. Because she was unsure about her decision to get married to the last minute. She was accusing the groom of everything possible and panicked a lot. We do not know whether they broke up."
5. Discussions of the financial issues
"A couple came to me to discuss a wedding photoshoot. When the bride went to the toilet, the groom admitted, "This wedding will make me go bankrupt. Costs were twice as high as planned." Financial issues are of great importance in marriage and often cause divorce. They parted six months after the wedding with 150 guests."
6. Sarcastic jokes about each other
"I have worked on more than 1,000 weddings, and I noticed that if the bride and groom are quarreling all day, over time, conflicts will worsen. Sometimes they say that they make fun of each other, but usually, in every joke, there is a grain of truth. An unpleasant incident that happened to be observed – the bride said that she was not going to kiss her husband anymore. It seems to be a trifle, but the deep meaning is hidden in it."
7. Relationships are built only of physical attraction
"We have seen couples in which the bride and groom showed very passionate attention. I remember the wedding, a very young couple, both in great shape. Physical attraction prevailed in the relationship, it was interesting to observe their communication and body language. At the end of the evening they invited me for an erotic photo shoot, it sounded so ambiguous that I was not sure what they were offering – to take pictures or to participate in their love games. All this was very strange, so I politely refused and went home. A year later they parted."
8. The newlyweds do not communicate during the banquet
Most quests look forward to a banquet after the wedding ceremony. The stress and excitement of the wedding are behind, you can relax and have fun. But if the bride and the groom spend the whole evening separately, this is an alarm call.